HEALING FESTIVAL PROGRAM 2023
Changes may occur in the program.
HEALING FESTIVAL PROGRAM 2023
Changes may occur in the program.
For English-speaking audience
We are still adding to the programme.
For English-speaking audience
We are still adding to the programme.
Concert
Deya Dova is one of the most outstanding musical visionaries of our time. Her live performances are transformed into a collective ceremony and hypnotic dance experience, full of energy, emotion and spiritual messages. Her sense of musical composition is absolutely breathtaking.
Deya Dova (AUS)
Concert
Sam Garrett is a singer-songwriter whose music showcases his spiritual journey exploring Eastern philosophy, meditation, yoga and Rastafari wisdom. Sam's lyrical and spiritual music uplifts and inspires the hearts and souls of people around the world.
Sam Garrett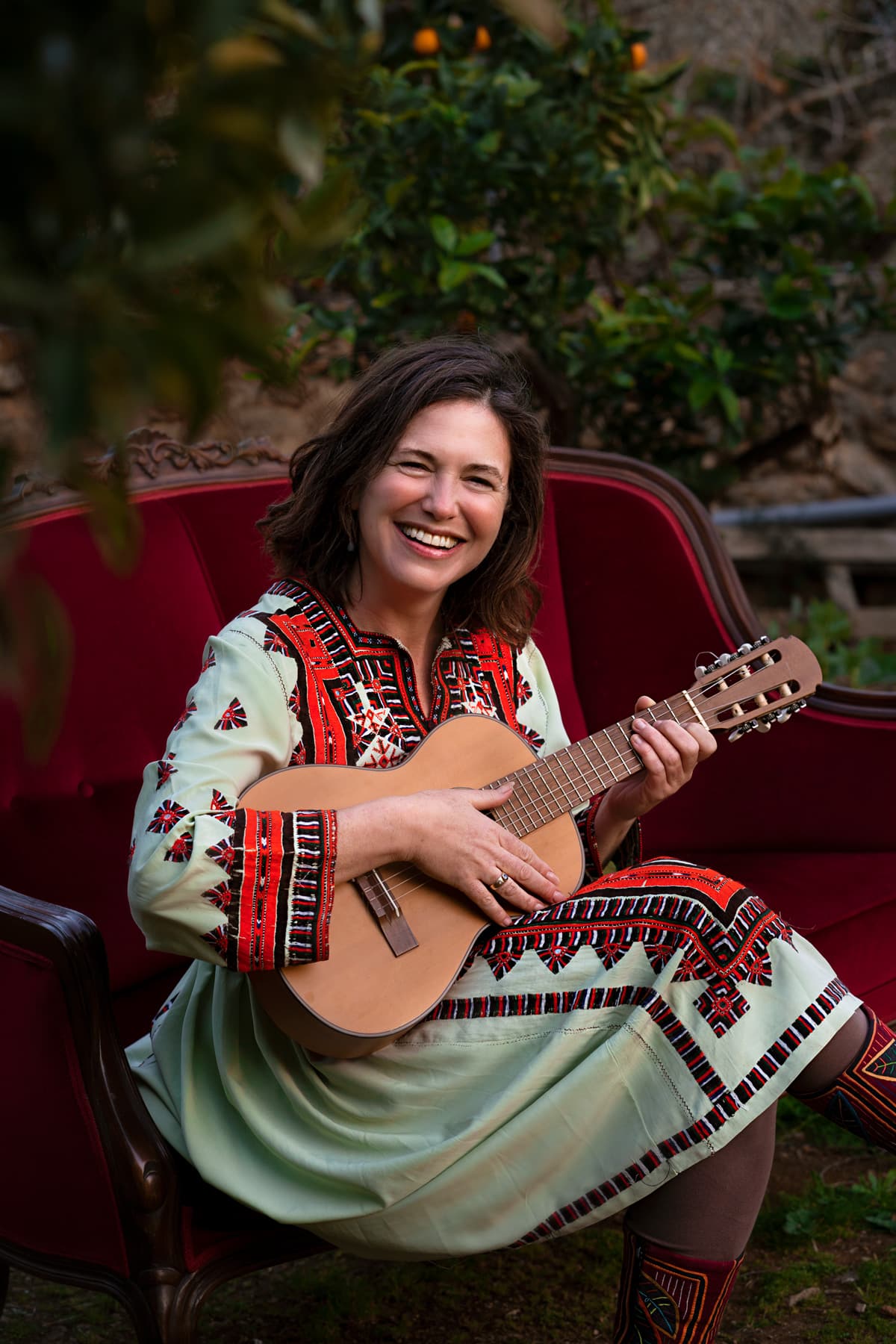 Ceremonial concert
LAOR will breath and sing with the audience and inspire all to pray, sing and love like never before.
Laor (ISR/ESP)
Ceremonial concert
Loli Cosmica has a Mayan soul. Through her came the songs Tzen tze rei and Sagrado Femenino, which have traveled the world, inspired countless musicians, and are played in medicine circles around the world. Her work has been influenced by her travels to all corners of the world and by different cultures, nature, and sacred plants.
Loli Cosmica (ARG)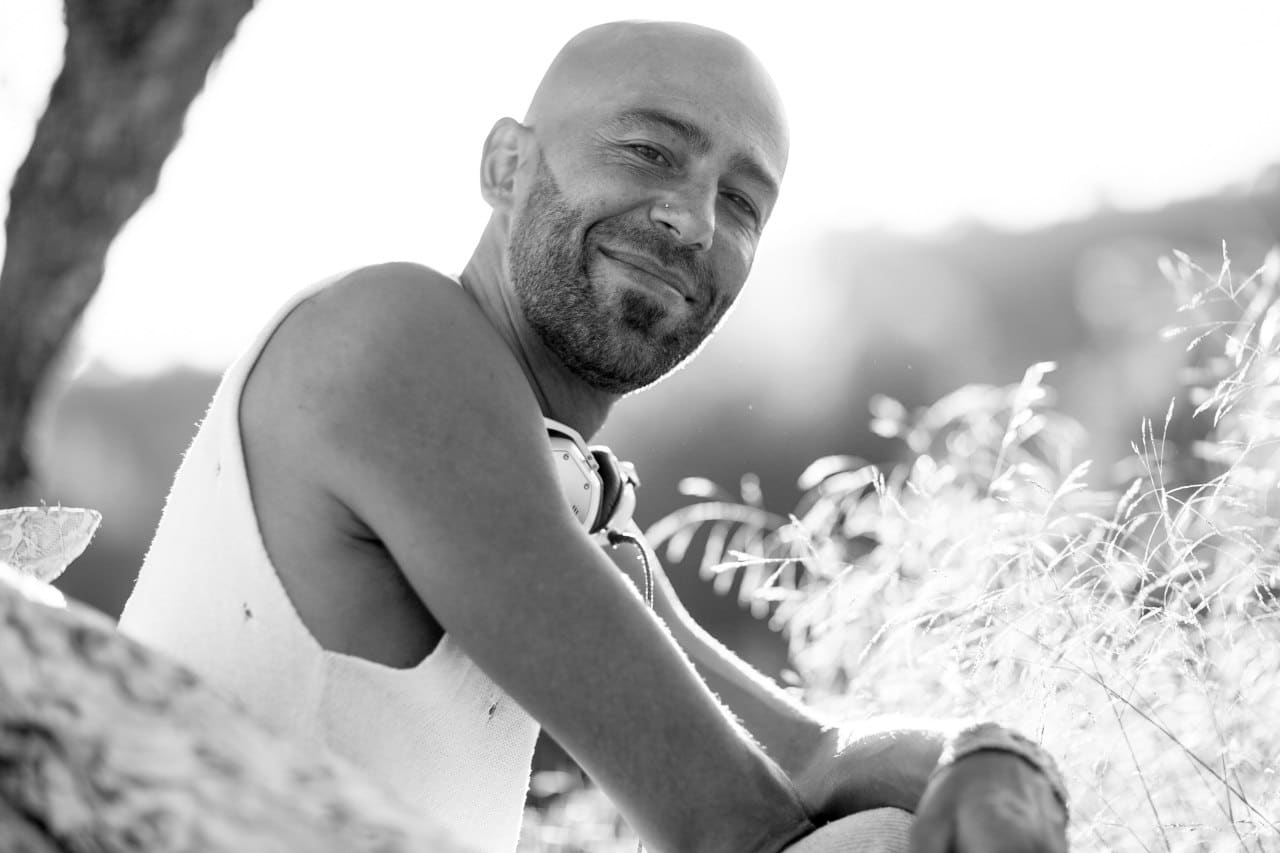 Ecstatic Dance
Kareem Raïhani is a dance master with ecstatic sets that he performs at festivals around the world. His music is a blend of different dance styles and contains melodic grooves and shamanic vibes. You have to experience his musical journey for yourself!
Kareem Raïhani (ESP)
Ecstatic Dance
Connect with your own body, express your creativity and experience deep and empowering sensations through movement and music.
Our Echo (USA/MEX)
Ecstatic Dance
Multi-talented artist based in Berlin who embodies the roles of a DJ, Conscious Dance Facilitator, Musician, and Mentor. With international experience, she has honed her craft and brings unwavering passion and purpose to curating sets that transcend boundaries. Drawing inspiration from a diverse range of genres, including Tribal, Oriental, Afro House, Bass House, Trance, Techno, Electronica, and World Music, Leah Luna creates immersive musical journeys. Each pulsating beat carries you into a realm of free expression, presence, and healing, allowing you to experience the transformative power of music. Join Leah Luna on her artistic odyssey as she guides aspiring artists, crafts captivating melodies, and creates transformative ceremonial spaces.
Dj Leah Luna (DEU)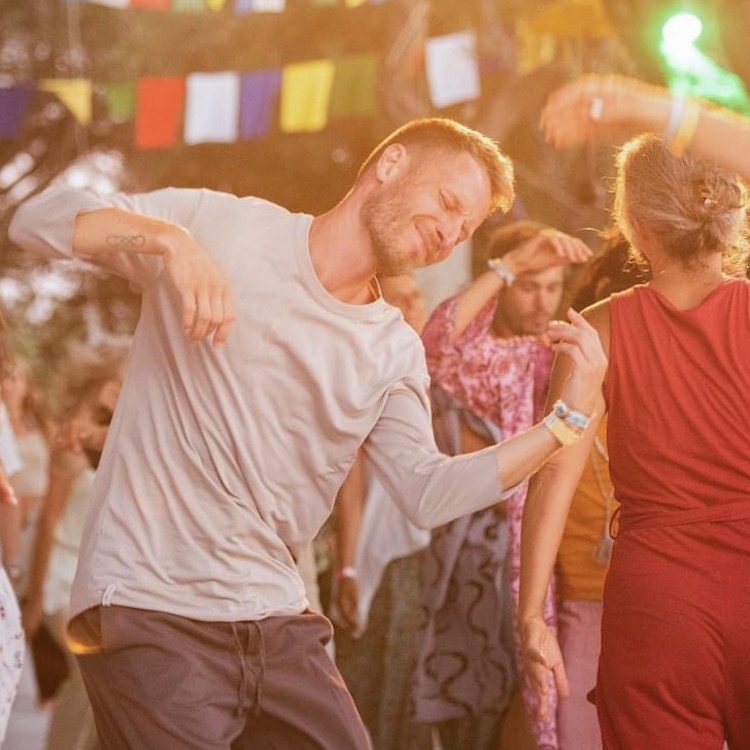 Ecstatic Dance: Medicine of Amazonia
Ecstatic Dance is a dance ceremony that takes place in a safe environment of like-minded people among whom we can completely relax and express ourselves. No words, just movement to be carried by the musical wave from calm to ecstasy and back again. A DJ set consisting of specially selected songs and musical prayers, which are sung during healing rituals with plants of power, will be accompanied by a singer and musicians. Together, we will dance through the rainforest while letting the medicine of the Amazon songs energetically work on us.
DJ Jobbi Tao (CZ)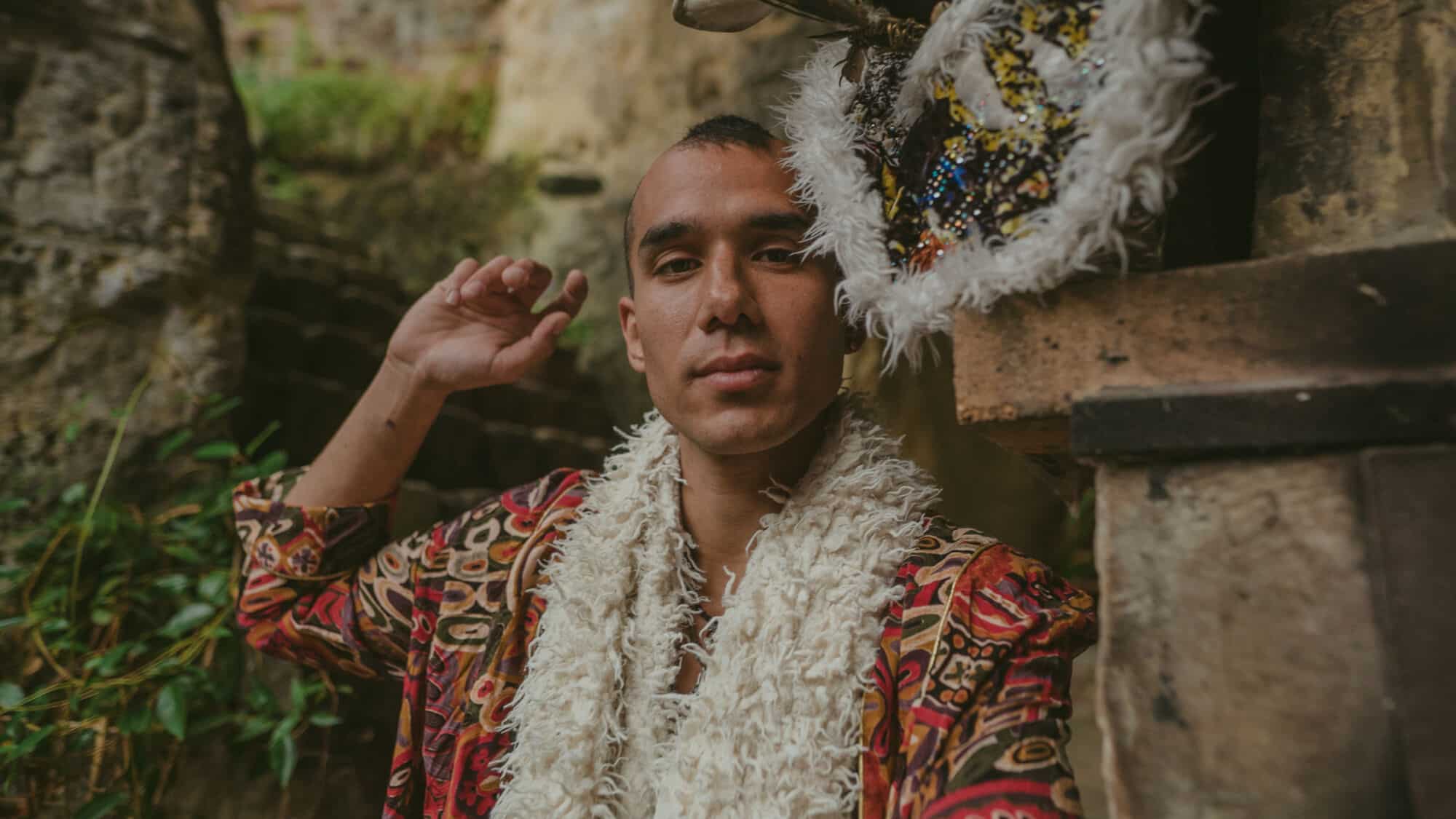 Music / DJ Set Performance
Energetic and Soulful Dance Ceremony to reconnect with our intentions and inner purpose. Kick off your shoes, enjoy yourselves and inspire the others to be themselves.
DJ Bunny Wabbit (CRI)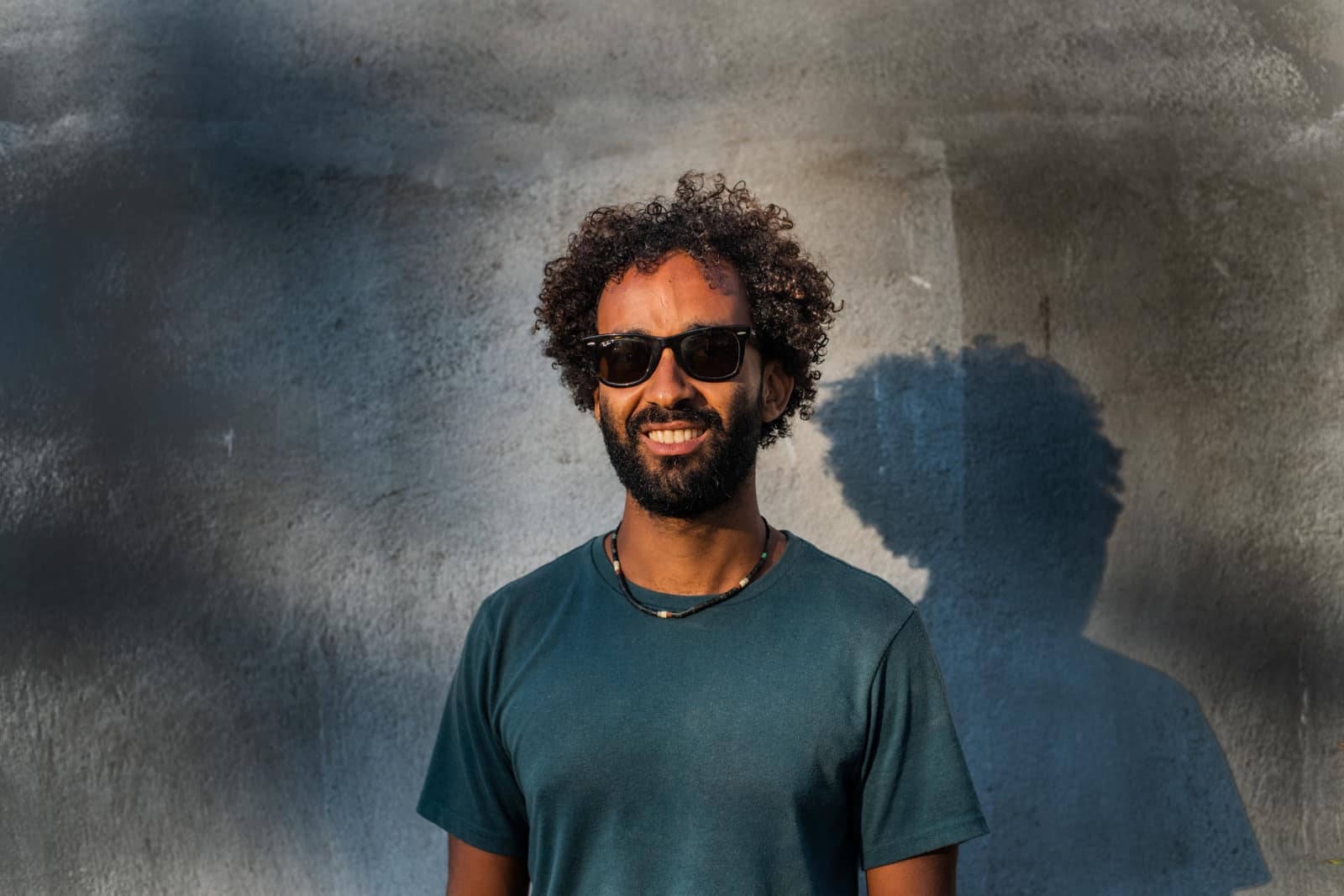 Ecstatic Dance with Akira
Move, getting down, letting loose, allowing your emotions, dreams and prayers to dance themselves — freeing your mind and body. The intention is to transform, empower, move emotions, and open a door-path to your full potential through the music set. I will take you on a journey through multicultural music genres and deep groves, exploring ingenious influences, diverse electronic music, and beyond.
Akira (ITA)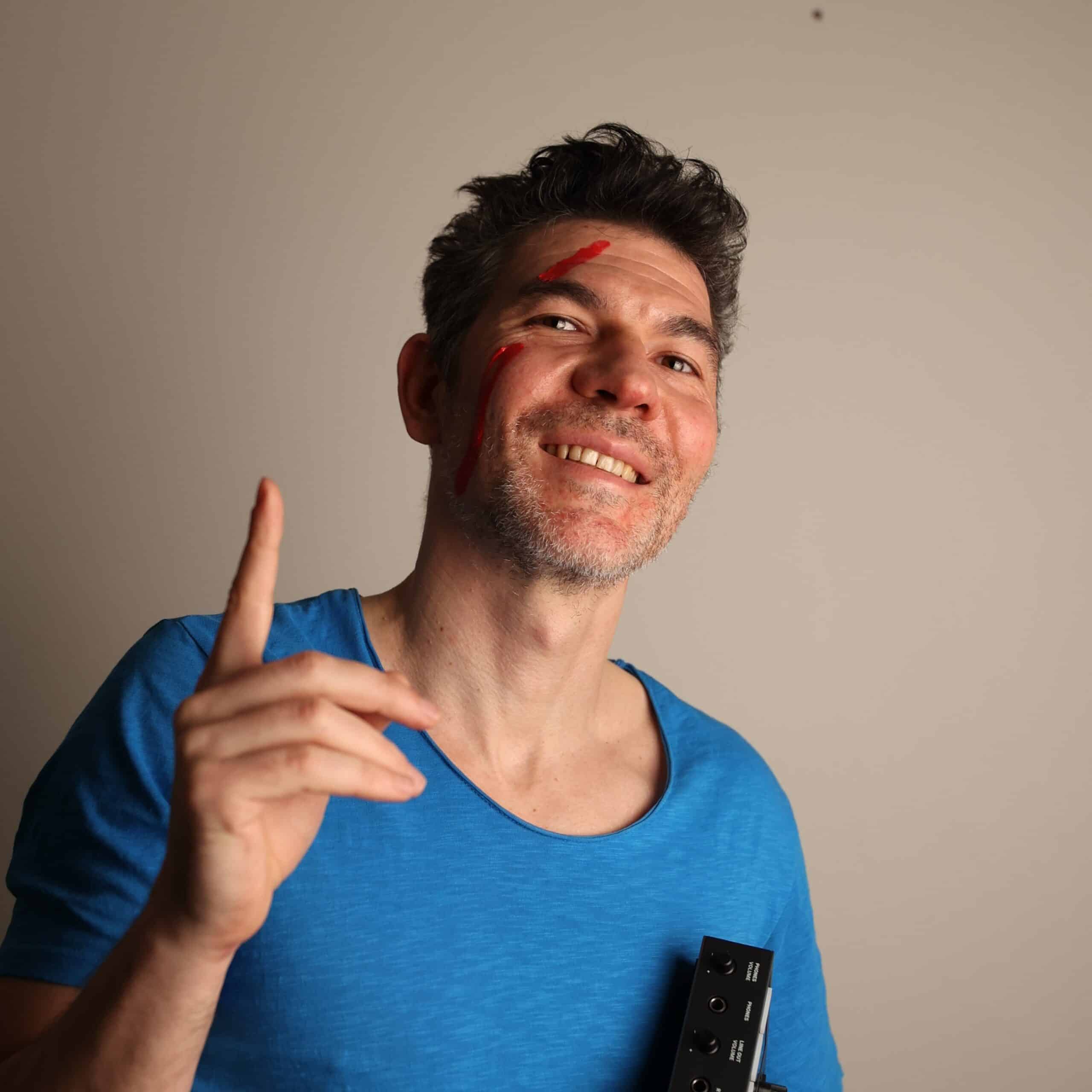 Ecstatic Dance dj Sanjay Soul feat. Za Rah Kumara, Aestra, Andie a RRRR+A
A special "healing" DJ performance brings a golden cut of the work of world artists, as well as his own compositions. This spirited ritual will be supported on stage by rare guests - singers and creators Za Rah Kumara, Aestra, Andie and RRRR+A.
DJ Sanjay Soul feat. Za Rah Kumara, Aestra, Andie a RRRR+A
Ecstatic dance
Sariel Orenda is a Bulgarian music producer and DJ, who explores the connection between music and emotion, tone and feeling, melody and state of being. His music is a journey through a range of languages and cultures from around the world, brought to the dance floor, while maintaining a steady hypnotic beat. "For me the slow beat is the gateway to finding the inner flow and it gives me the opportunity to move with it continuously. I love music that helps people connect with something beautiful and positive, music that gives the listener a brighter perspective on life, reminding us of the divine beings we are and the beautiful world we are surrounded by. Essentially this is what I am trying to create with my music."
DJ Sariel Orenda (BGR)
Concert
Come to claim your power and strength with me.
Sari Seramor (PRT)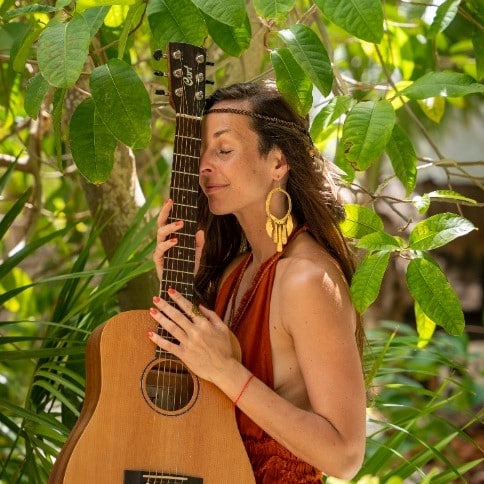 Soul Singing Circle & Mantra Singing: The Song of Our Souls
We will sing together in the circle of our souls, healing our little sorrows and entering into the love that surrounds us.
MAAR (CZ)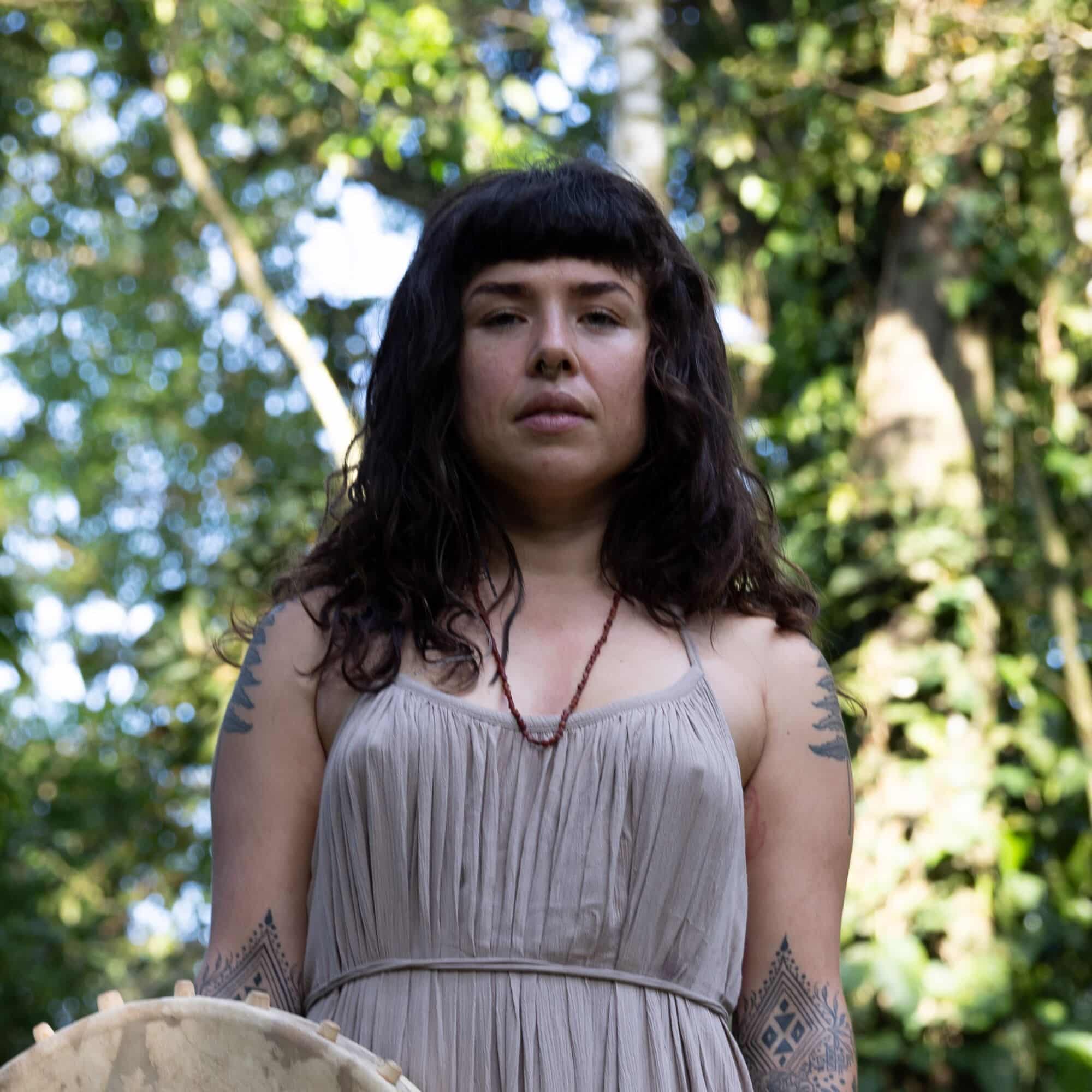 Ancestral Reverance: Cosmic Spiral
Opening Ceremony
Connection to the inheritance of wisdom, histories and memories that live in our bodies provided by those who came before us is crucial to regain a sense of belonging. We are never truly alone either in our struggles or our joy, this is an invitation for you to carve space to start feeding this relationship and intuitively connect to the wise elders in your linage. The ritual begins allowing the energy to flow through breath / sound / movement / touch to be in the celebration of what is present. Through this practice we will connect to the Ancestral Wisdom that is flowing through us giving it a permission to express using our body as the channel. Ïara will gently give you into the Cosmic Spiral a traditional BRIBRI dance that celebrates life, and in the cosmovision it is the Cosmic Spiral that created the realm we are currently living on. This is an invitation once we have connected to the Ancestral forces that support us to collectively open a portal to the new realm we are all dreaming in to reality.
Ïara Dé Danann / Movimiento Ancestral (CRI)
Teachers of Love: Cacao & Sound
Closing Ceremony
The Cacao Mother is unique in her alchemy and travels in your body through feelings. A loving intelligence that intuitively attunes your being to the frequency of love. Sometimes she envelopes you, opens your heart and leads you into radiant landscapes, other times she is a wise teacher helping you to gain clarity where it's needed. As an entheogen, Cacao is a generates the experience of the divine within, and this journey is an invitation to come back to that remeberance: you are a student of life and a teacher of Love. During this journey we share the BRIBRI Cacao cosmovision, prayer and open the space for the journey to begin. We will invite you to start the process laying on your mat, this is intended to be a somatic experience taking you into an inner journey with all your senses. It is the remembrance of a wisdom alive in the body and its interplay between mind and spirit. It is so much more than physical movement, even though the body sometimes moves spontaneously. Guided by sound Ïara & Naël will invite you to explore your inner landscape as they paint the space with harmonies and rhythms that celebrate our human experience allowing the mind and body to access a state of deep transformation. Different sensations, movements, thoughts, emotions, visions or sounds may arise or maybe nothing happens, all is welcome.
Mahaad from Movimiento Ancestral (CRI/LBN)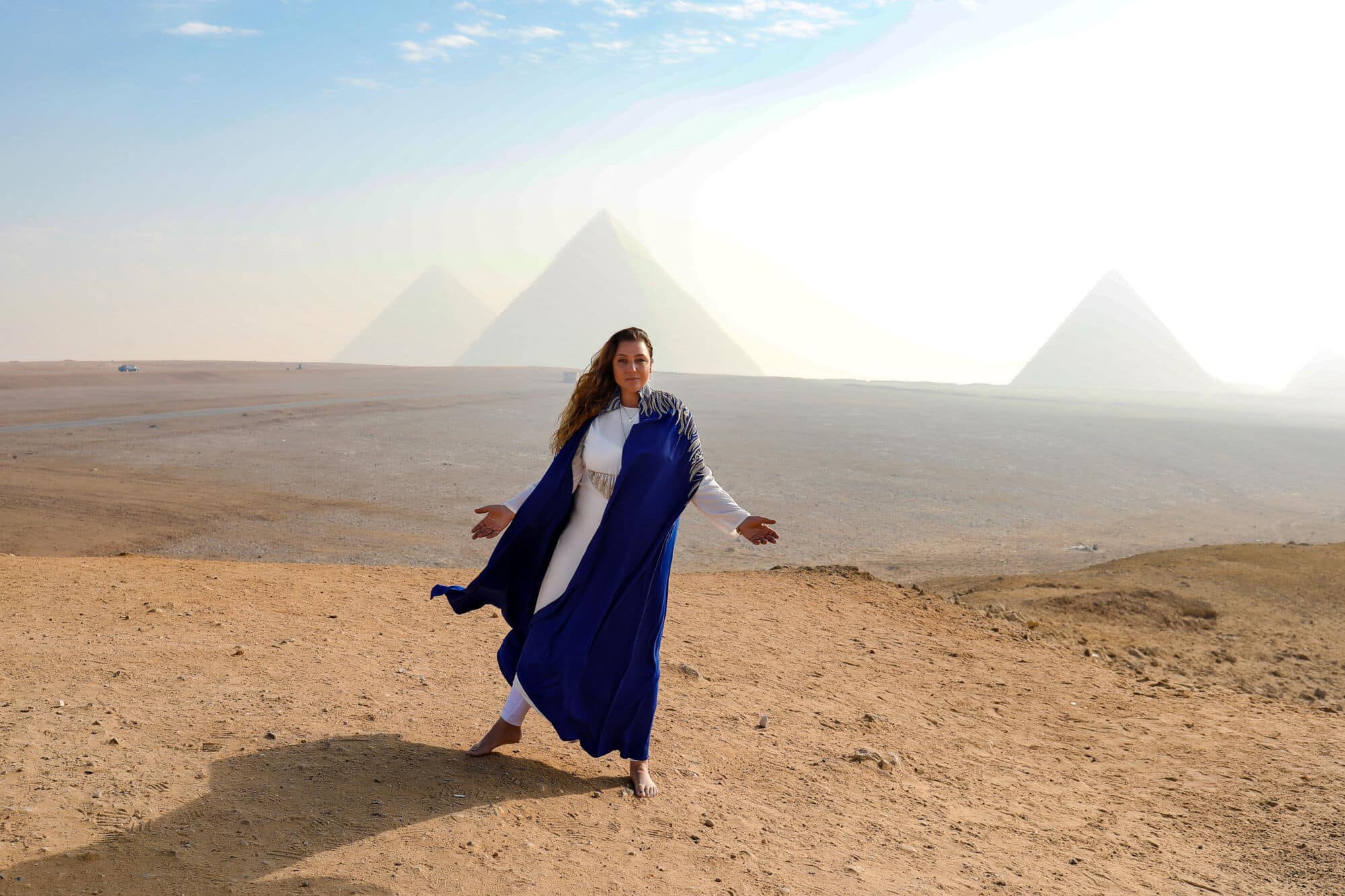 Blue Avatar - The Daughters and Sons of ISIS - Blue Lotus Ceremony
We will gather and open the space for the magic of our connection into the realms of the egyptian atlantean & Sirian Blue Realms. Za Rah is holding the ceremonial space for the dive into a conscious celebration of LIFE. So many aeons did we travel... So many gifts we received along the way, fractals of creation dancing around a centre of silence. We will serve organic Blue Lotus from the heart of Grandmother Dragon Island. Za Rah will lead you into a sound and meditative journey and share a live channeling to open the space for expansion and divine connection. Blue Lotus, or Blue Water Lily, has been used since ancient times for ceremonies and is known for its beautiful relaxing properties. It is received as a tea that will gently relax the body and mind, and also has mild psychotropic properties which reduce anxiety and may improve sleep and relaxation. Please don't consume any other medicines before the ceremony to allow the mild sweetness of the tea to carry you.
Za Rah Kumara (GRC-DEU)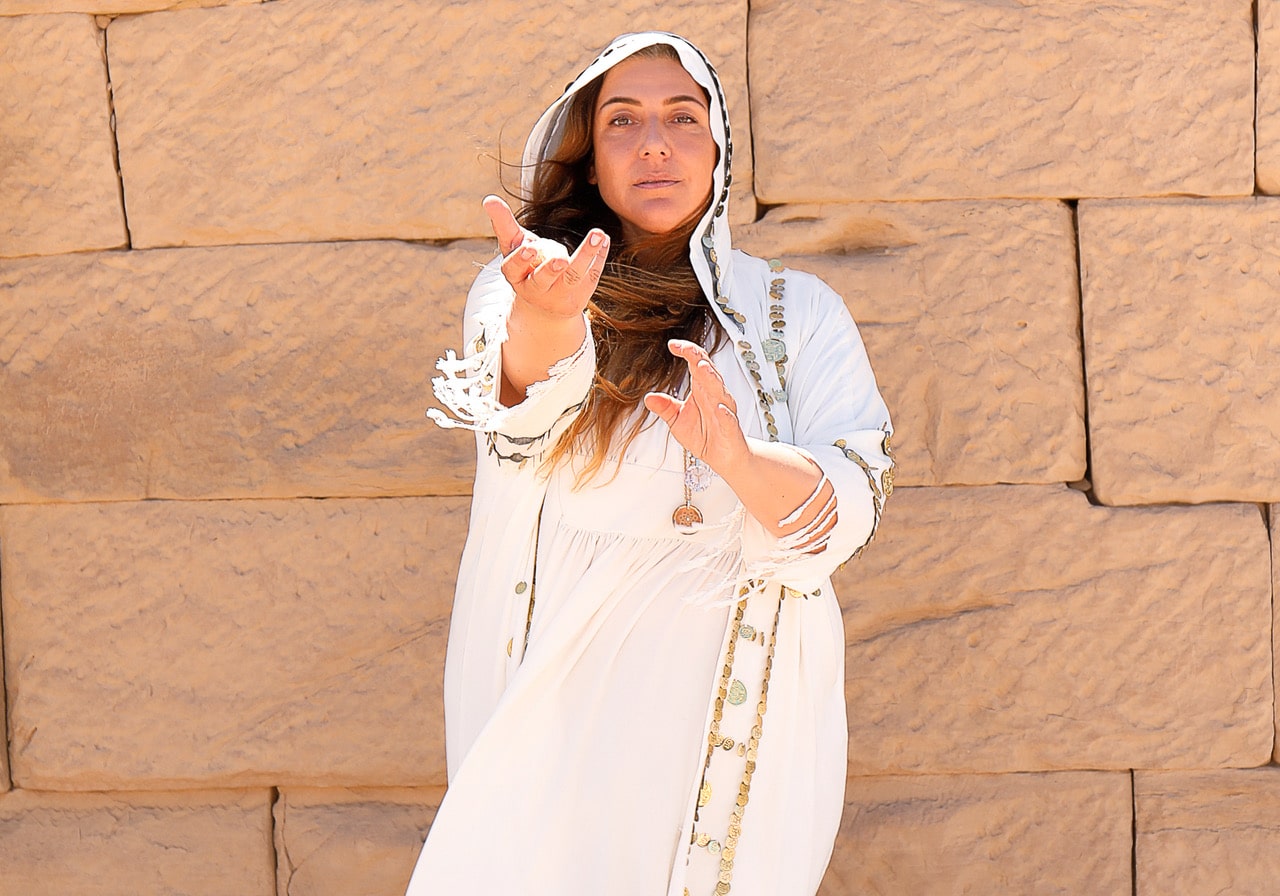 Heaven to Earth - Healing with Source
Dragon Path Kundalini & Healing Hands Activation
In this ceremony, Za Rah will lead you through a clearing of your energy field and an activation of the Kundalini Dragon Fire within you. Followed by a healing group session & Introduction to Source Light Healing, Za Rah's Healing Art that uses the raw power of Source to open unlimited possibilities for healing and manifestation. Prepare for clearing, healing and activation of your SELF Healing capacities, music and meditation, as we bring in the Atlantean Dream of anchoring Heaven to Earth in this Now.
Za Rah Kumara (GRC-DEU)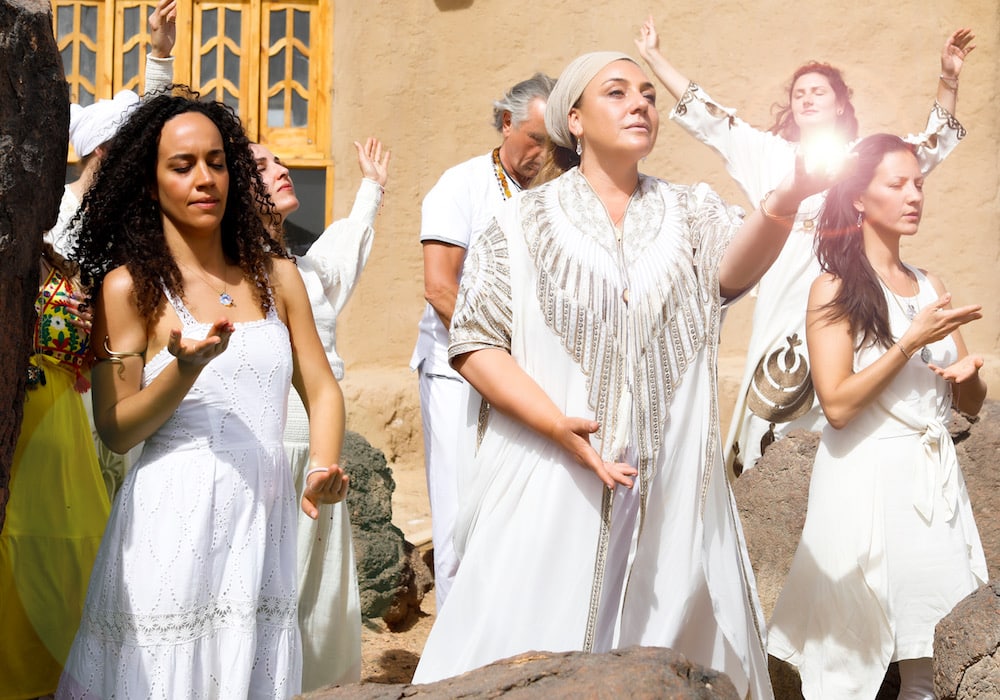 Star Seed Blessing - Health, Protection & Prosperity
On the last day of the festival, we will gather for a Blessing for your Path. Together we will connect to our beautiful multidimensional selves and our star family. Integrating the powerful activations and blessings into our every day life, creating a divine shield for our reintegration. WE are from the stars and joyfully remember that connection as we journey united on earth, held by our earth and star soul family and the angelic realm that guides and protects us at all times. Meditation, Channeling, Activation and Connection to the World beyond the visible.
Za Rah Kumara (GRC-DEU)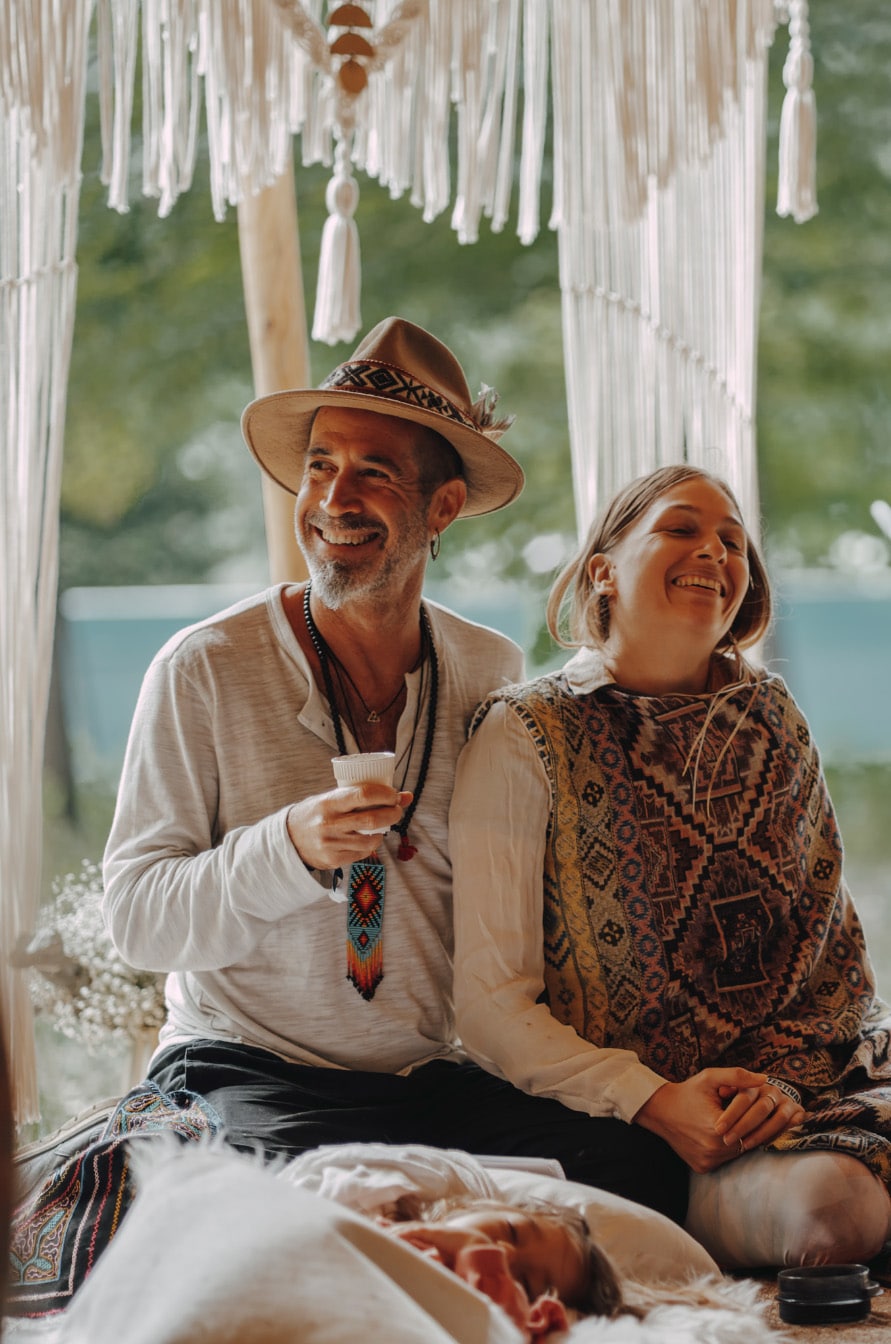 Shamanic Journey Ceremony
A journey into the astral realms, traveling to the multiverse of realities and meeting our spirit animals and guides. This journey uses a specific Shamanic method done by vocal guidance, sounds and live music. It is a tool used by Native indigenous tribes for centuries, to find answers and receive guidance from spirits. The Journey starts with a tribal dance to release tension and connect to your animalistic soul. Orpheus will then invite you to lie down, close your eyes and follow his guidance to Astral dimensions to meet your Spirit animals and guides, learn how to connect and communicate with them and enjoy a very special astral ride. Equipped by the knowledge of Shamanic wisdom, Orpheus will teach you a special way how to evoke powerful visualizations and the ability to tap into deep healing and empowering processes. You may receive direct messages for your life, deep and immediate healing and clarity to your questions. The ceremony is accompanied by live music of drums and other instruments that connect us to natural earth vibration.
Orpheus B (ISR) and Ava Avatar (CRI)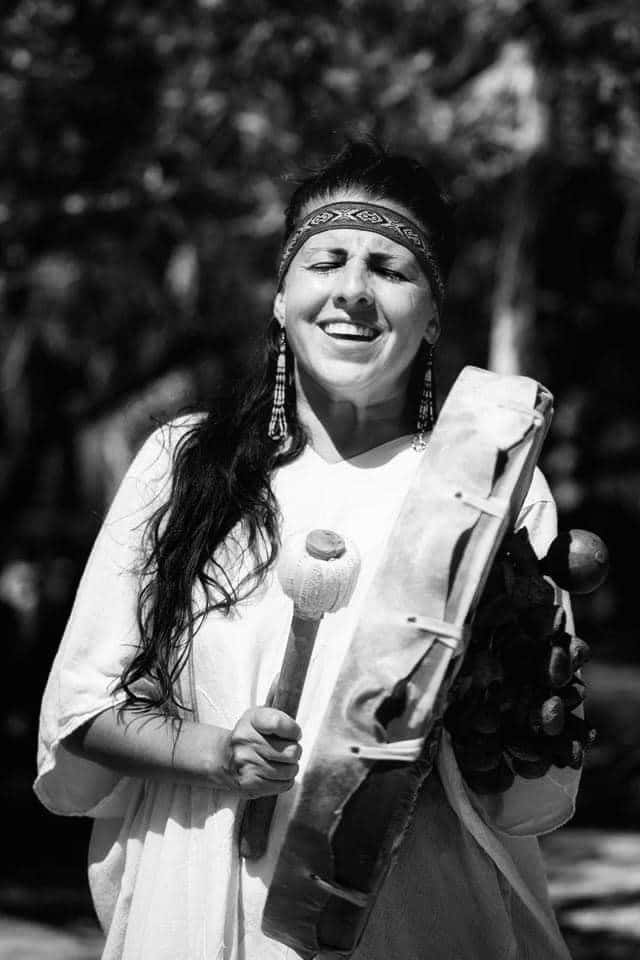 Mayan Clay Ritual
Mayan Clay embodiment & ancestral sounds.
An embodiment of the totems of the earth, to recognise the layers of all our ancestors through the elemental medicine of water and clay to awaken the tribal rituals through ancestral sounds and let go the old skins.
Mayan Mystic (MEX)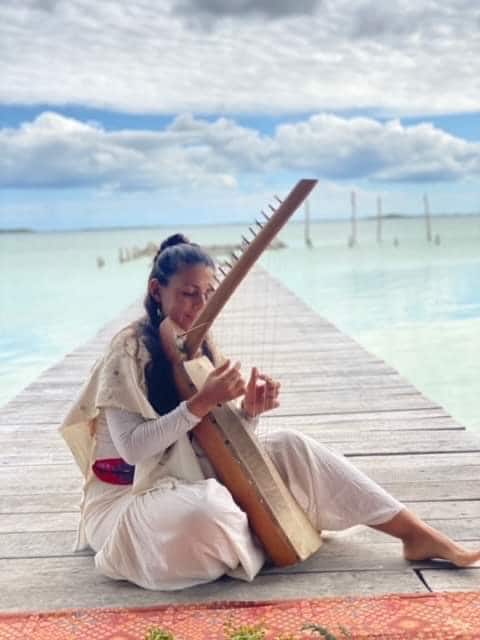 Cacao Activation & Celebration
With the power of Cacao seed, an uplifting medicine of the heart, we celebrate, activate & unify brotherhood and sisterhood. A ritual to set up intentions opening the heart and celebrating life with Cacao, medicine songs and life music.
Mayan Mystic (MEX)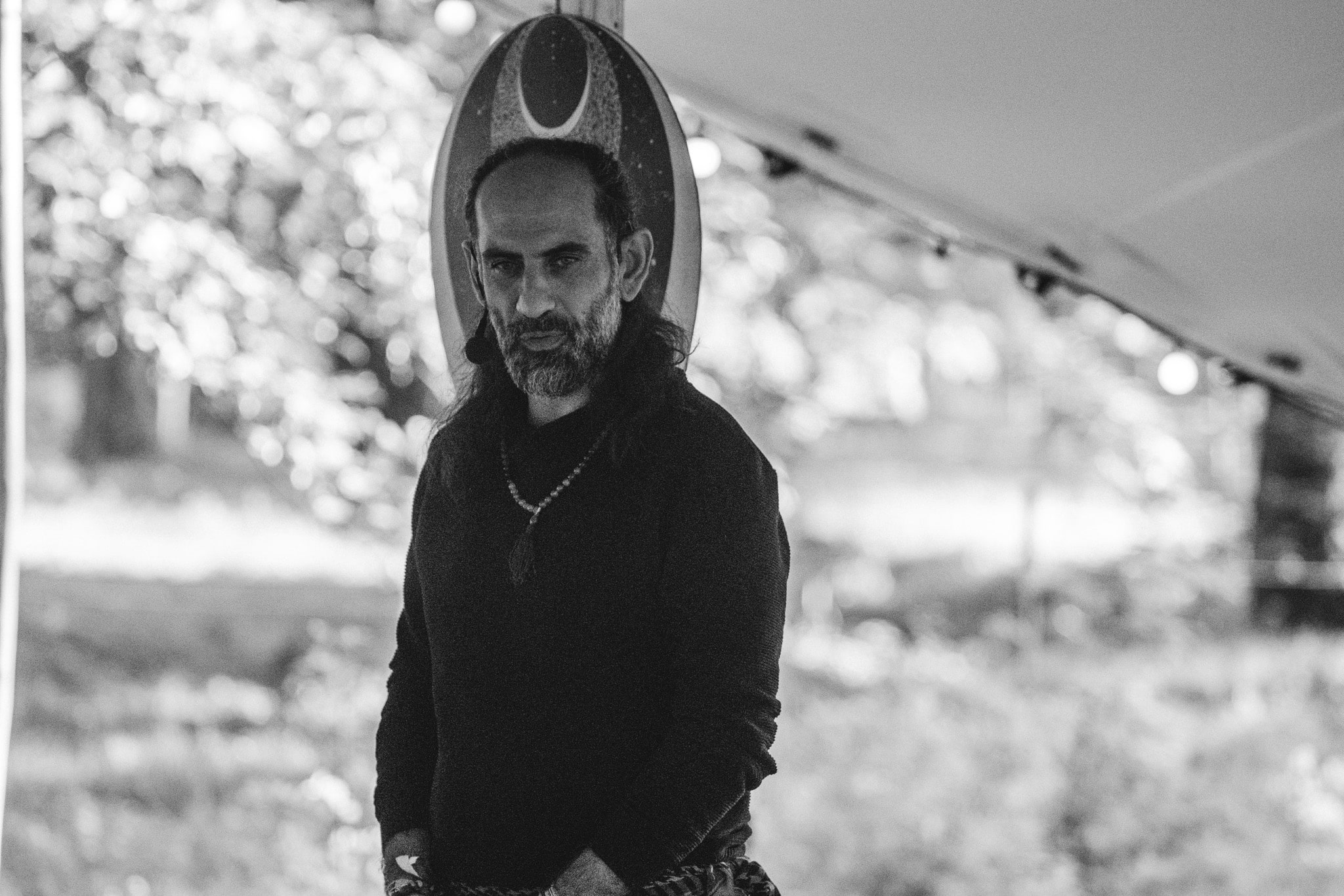 Anatolian Shamanic Journey
Anatolia, the home of Rumi, is a mystic land where shamanism and sufism is an ancient fusion of spirituality. Sufism is about opening one's heart to the divine with light, movement, wisdom and love. Shamanism is about unity, healing with the touch of nature, connection with the universe and receiving guidance from the spirits of other worlds. Umut Fırat, the Anatolian Shaman, is bringing a special journey to the Healing Festival, where participants will experience a sacred connection with Dervish ancestors and shamanic spirit of Anatolia. The whole experience will comprise of teachings, drum journey, fire meditation and heart opening Sufi whirling movements.
Anatolian Shaman Umut Firat (TUR)
Shabat
Shabbat blessing ceremony comes from the ancient Jewish tradition yet nowadays we include all traditions. We choose to come together and bless over the goodness of life. We pray over the light (candles), the elements, the wine (juice of life) and the Bread (food). We create together a sacred circle of gratitude via prayers, songs and love energy.Come in white and bring music instruments.
Uria Tsur (ISR), Orpheus B (ISR), Laor (ISR/ESP)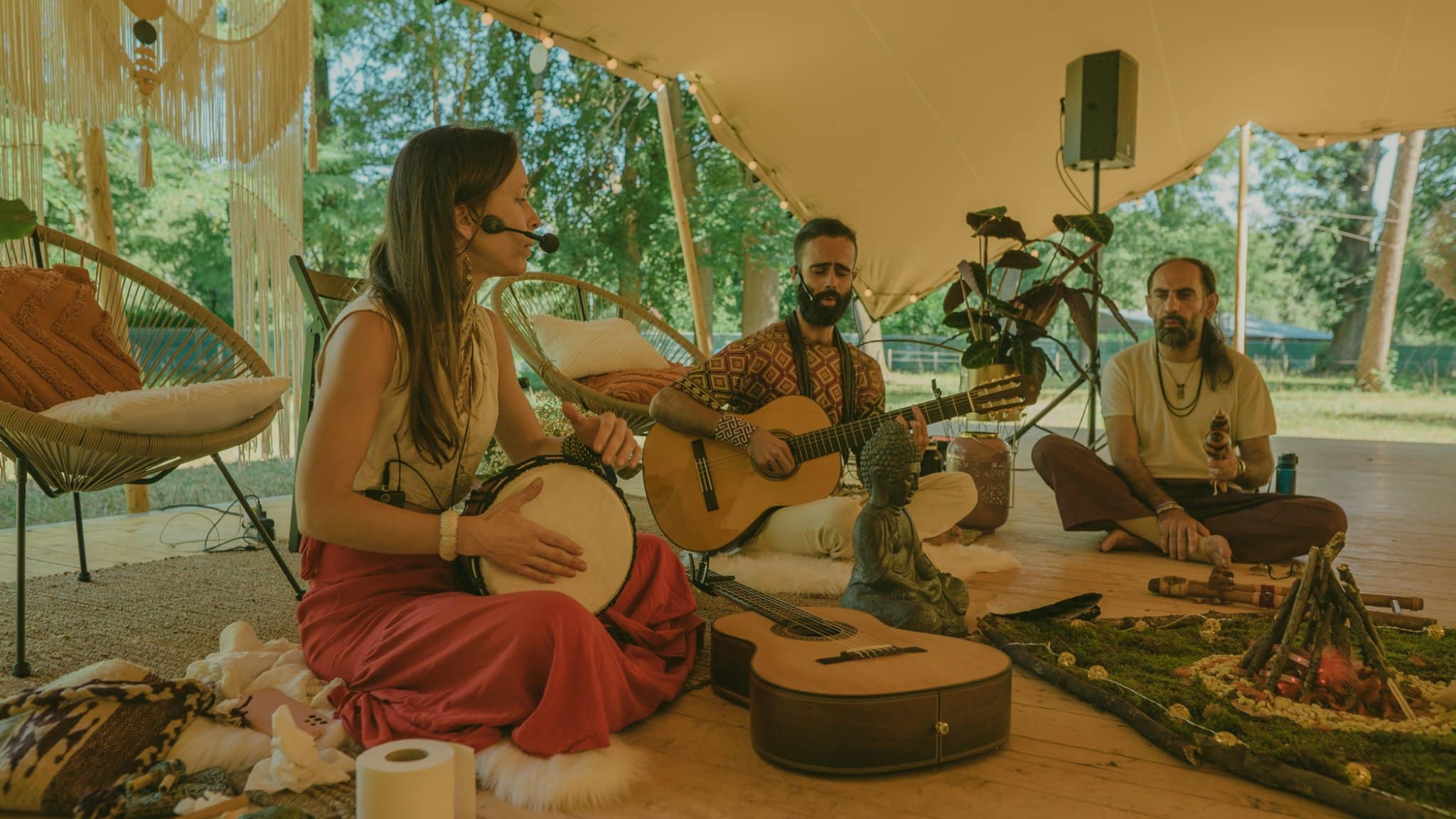 Sacred Chants & Prayers from The Amazon
The purpose of the ritual is to create a moment of integration with yourself and contemplation to the prayers and chants being offered. By singing and dancing we will be moved into a state of heightened awareness. The opening circle will include some smudging with resins from the Amazon, as well prayers for opening and clearing the space for the ritual. Then we will make a circle, where everyone will be invited to stand up and hold hands around the centre, where the smudging will be happening. We will start with the chants that are just with the voices. After a while, we will bring in the instruments - calling a feeling of more celebration and joy.
Rebecca Junge a Matteus Andrade (BR)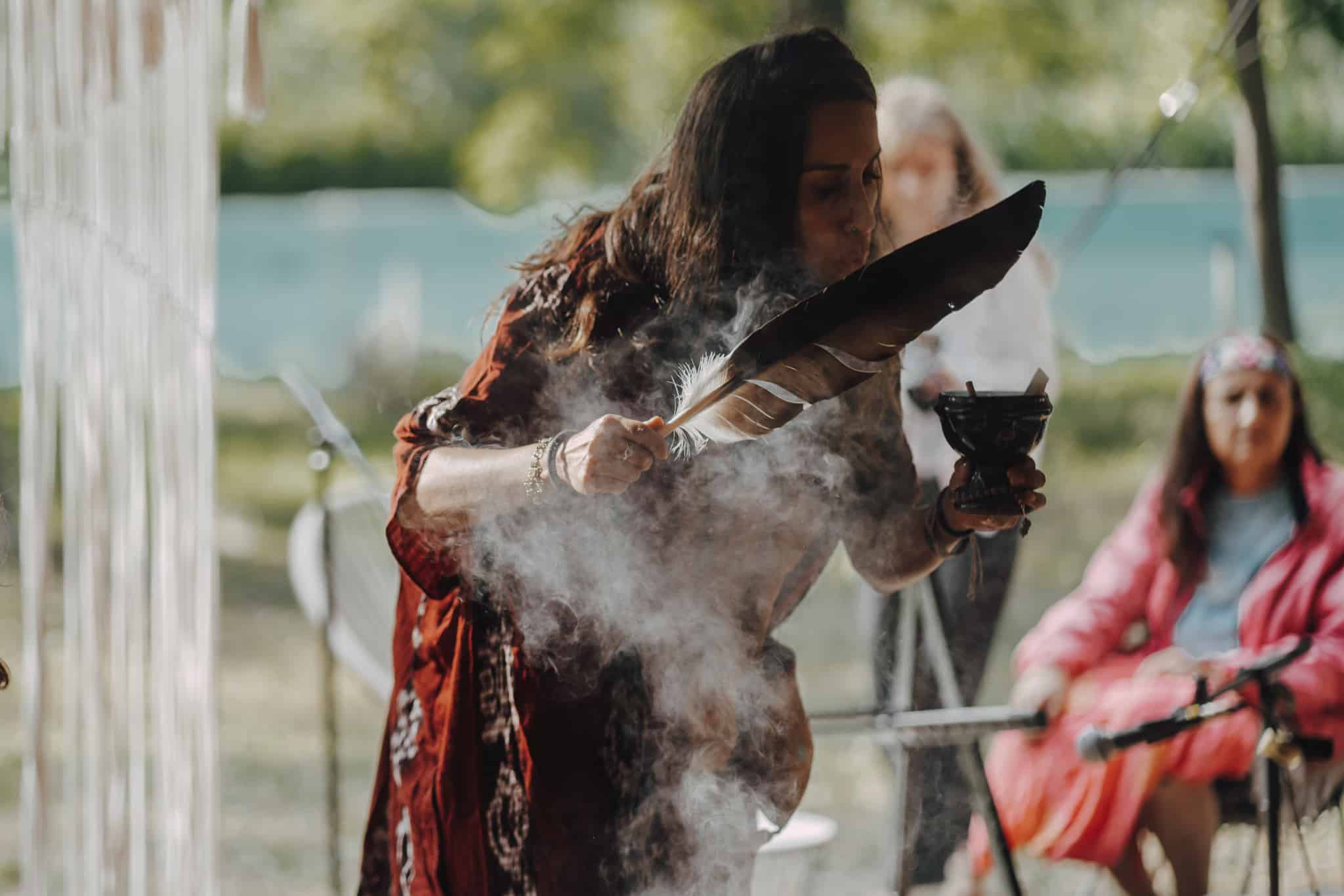 Cacao Ceremony
Who shares this cacao ceremony? Haliama from Mexico is the creator of Cacao Amaité, a project for the expansion of consciousness through Cacao as a sacred ancient medicine. Ceremonialist woman and specialist in Mayan Ceremonial Cacao. Haliama has studied and practiced cacao with Mayan abuelos and shamans from Guatemala and she has also been guided by I'x Cacao. Cacao allowed her to integrate her work in Sacred Feminine, Meditation, Tantra Yoga, Astrology, Reiki, and Herbalism. She has shared cacao in traditional ceremonies, workshops, and courses for years in Mexico and Europe. She traveled to Chiapas in Mexico and @cacaoamaite was born there. She currently collaborates ethically and directly with families with small cacao plantations in Southamerica and prepares this medicine with love and respect. Cacao Amaité is already running in Mexico and now that she recently moved to the Czech Republic with her sacred partner she wants to share this project in Europe too. She knows we need Cacao as Medicine more than ever and she is here to share what she has learned on her way. Invitation to Love (Cacao) Ceremony Remembering that everything is love or an invitation to love: come, sit, breathe, open yourself and share a cup of this sacred medicine with Haliama.
Haliama (MEX)
Singing Circle with Cacao
Healing space for musical and voice exploration. Where we can express ourselves through movement, dance, songs, sounds, rhythms, music, vocal improvisations, medicine songs, mantras and world music.
Loli Cosmica (ARG)
Voice Workshop
Visionary, Producer, SInger-Songwriter, teacher, brother, father, lover and dreamer. Producer of The Sacred Journey festival Lead singer of Orot band- the singing circle experience Founder of the School For Singing Circle Leaders. creator and facilitator of the Vocal Freedom workshops And the Voice Medicine Retreats Facilitator of workshops, ceremonies, and retreats which all touch the same essence: The opening of the heart, expansion of consciousness and remembering of the global community that we all are.
Uria Tsur (ISR)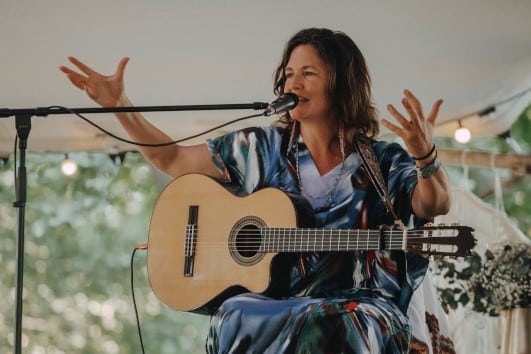 SING
Discover the freedom within and the power of your voice
SING is a space where we meet our voice, heart and emotional landscapes connected to our expression and life journey. Discovering our voice is a powerful journey of re-claiming our empowerment and ability to express our truth and divine music authentically and naturally. It is a true heart opening experience through which we will Re-member our purpose and love. A magical space of love and song, united by our voices with LAOR's guidance into the realms of music and singing, delivering sacred songs of prayer and healing to bring a new freshness to the gardens of our lives.
Laor (ISR)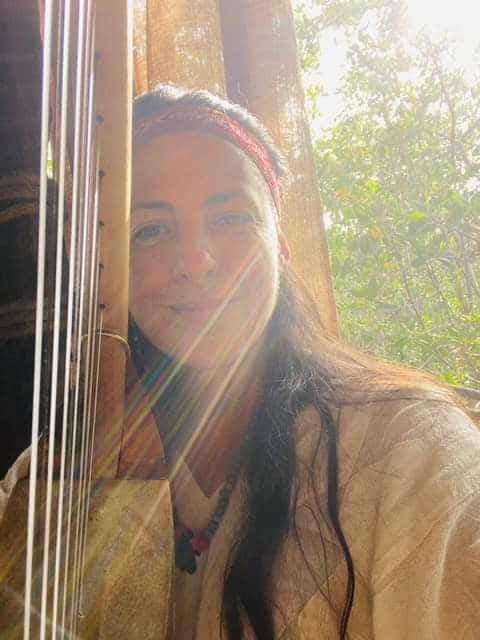 Womb Voice Activation
Women get together to honour the wombs to cleanse them, raising the vibration of the ancestral memories stored in the womb, and reconciling with our seed & essence and our origin through the release of our voice.
Mayan Mystic (MEX)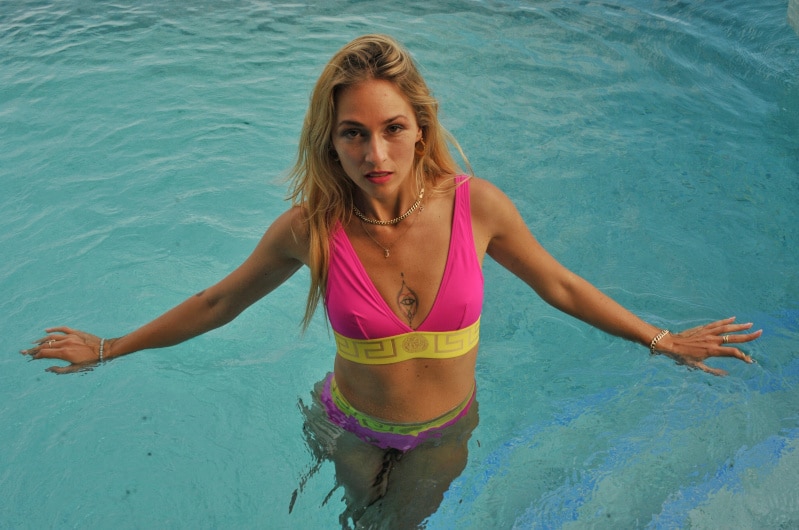 The Hyper Hot Club - Woman 3.0
For women
In this new era of divine feminine leadership women are stepping into integrated sovereignty, personal power and freedom of expression. Through radical self love and self care, women get full permission to prioritize their desires and break through patterns of suppression, shame or guilt. The hyper hot club is a space for women to own their power, their desires, their rage and all the multidimensional spectrum of expression, to re-code their identity and become their boldest, most brave and audacious version yet. Woman 3.0 will be a workshop style activation to reclaim who you truly meant to be as a woman on this planet. It will be facilitated in an interactive embodied way through playful practices, role games, guided vocal release and movement.
Ava Avatar (CRI) The Wealth Body Activation
How to launch your legacy brand and create a soul aligned purposeful online business that supports sustainable pathways of wealth creation for conscious coaches, mentors, healers, activators, alchemists, wisdom keepers, light workers, artists and visionaries. Stepping into financial freedom through offering your gifts and super powers to heal the people and planet is the next step to liberation humanity from the shackles of the orchestrated matrix domination. You will learn about what it takes to build your own legacy brand and spread it world wide on the internet, you will get clear on what you are meant to bring to this world, and you will get the pathway of how to monetize your gifts so that you can become more resourceful and impactful as a leader. This will be facilitated as a Masterclass full with practical information and energy activation.
Ava Avatar (CRI)
Channeling Experience
This is a guided shamanic meditation to experience channeling from a higher self. The experience will begin with shamanic breath, to achieve a semi-trance state. Later Umut Fırat will guide the participants to align our energy field and consciousness with mother earth and father sky. The spirits of light will be called out to open a sacred connection space. Participants will tune up their frequencies to receive messages from our guides and higher selves. In the final round, everyone will match with a partner in the circle to experience channeling for each other.
Anatolian Shaman Umut Fırat (TUR)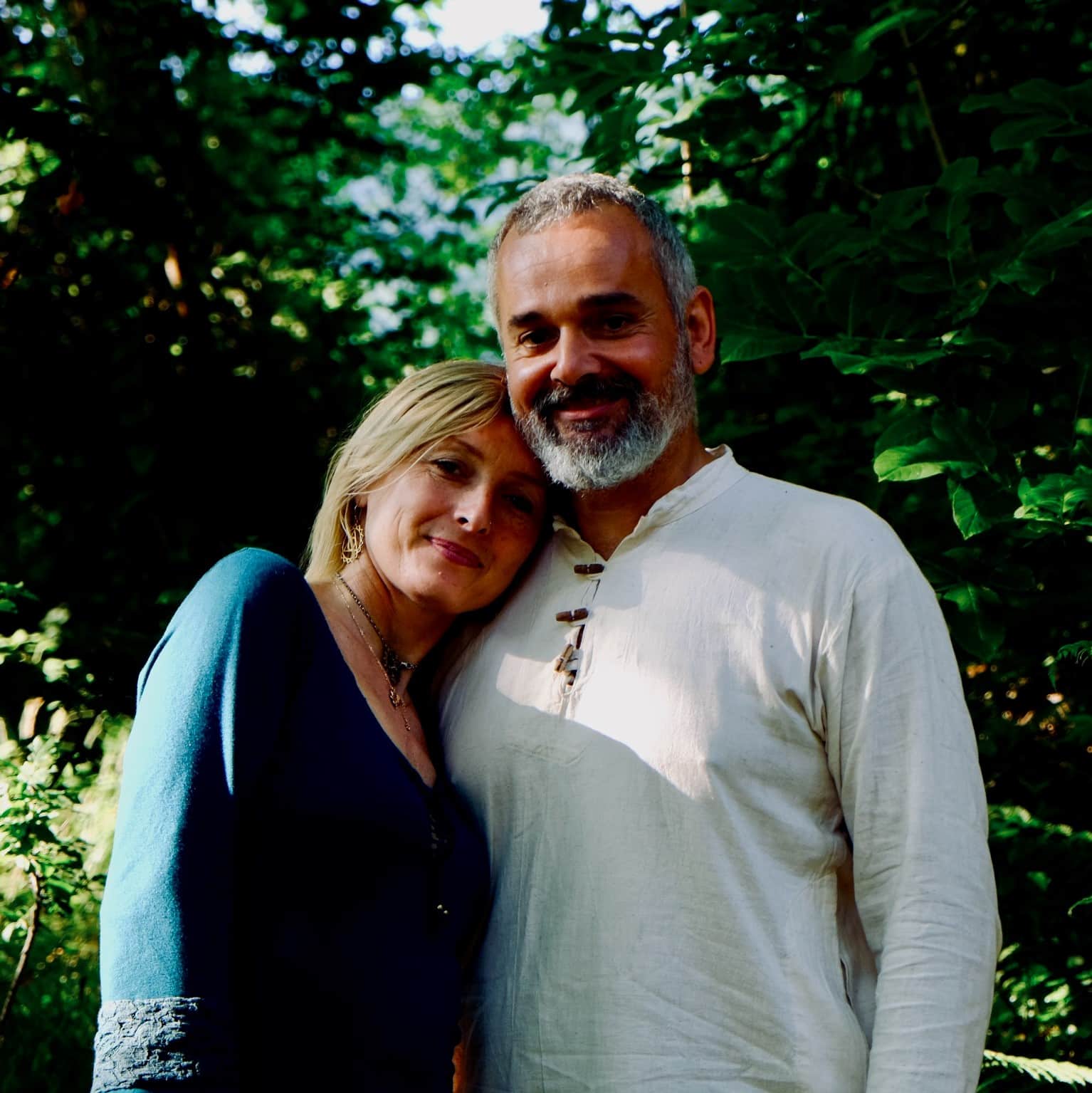 Traditional Tantra - Science and Mysticism
Attending this seminar will help you to prepare for the Traditional Tantric temple activities that take place daily during the whole festival. The information shared will give you practical techniques and inspiration that will help you to receive the best experience if you participate in the Satya Loka Temple. This session is also helpful for any person wishing to deepen their spiritual life, as the information shared inspires more depth and devotion into any practice we may have.
Ra Lalita Dasi (ENG/GRC) a Yorgos Mazarakis (GRC)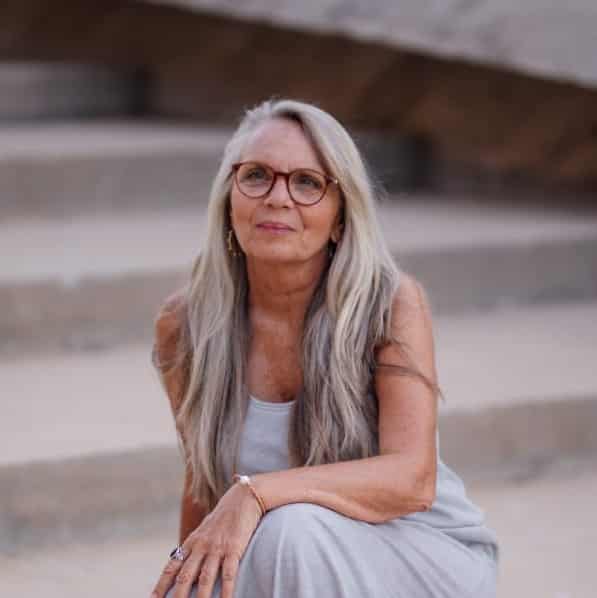 How To Channel Your Own Healing
Are you struggling at work, or not moving forward in your projects? Are you struggling with money issues? Attracting toxic relationships in your life? Its normal, it's based on how your parents/ families/ancestors operated. Let's change this together. Through the workshop you will experience a life upgrade. You will restore your capacity to connect with people on an intimate basis. Improve your capacity to go out into the world and create the life you desire. You will be discovering the impact of your negative belief systems on these areas. Narama Healing is a new and efficient way of reaching your sub-conscious belief systems. As our exterior lives are a reflection of our interior lives, you will understand your capacity as a co-creator. I will be explaining and helping you discover where your negative belief systems are in your energy system. You will be learning more about your energy system and how it works. In meditacion you will meet your guides, demystifying channeling. Together you will discover and heal the wounds caused by your past experiences and your perception of them. I will teach you techniques to nurture and strengthen your intuitive capacities, that you can use on a daily basis to connect with your guides. Allowing you to tap into information you don't usually have access to. So you can create in a conscious way the life you desire. Leaving you feeling empowered and confident.
Karen Sommers (USA)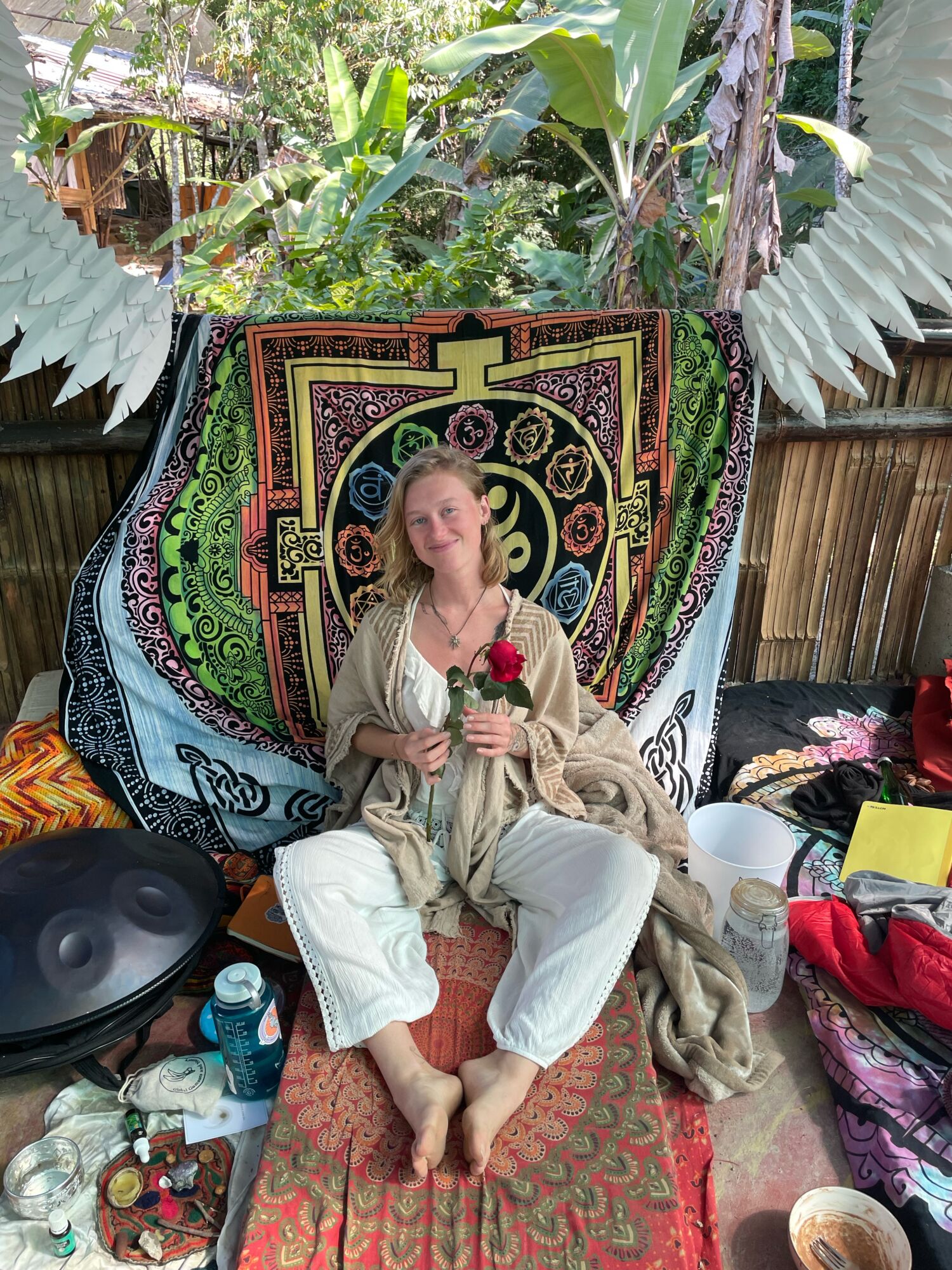 Trauma-Informed Healers and Practitioners: Why it matters
This workshop is an invitation to practitioners, healers, guides, and leaders of all kinds to learn WHY it's important to be a trauma-informed person and HOW to become a trauma-informed person. I will discuss some the science of trauma, the polyvagal theory, and techniques to become more trauma-informed.
Merryn Spence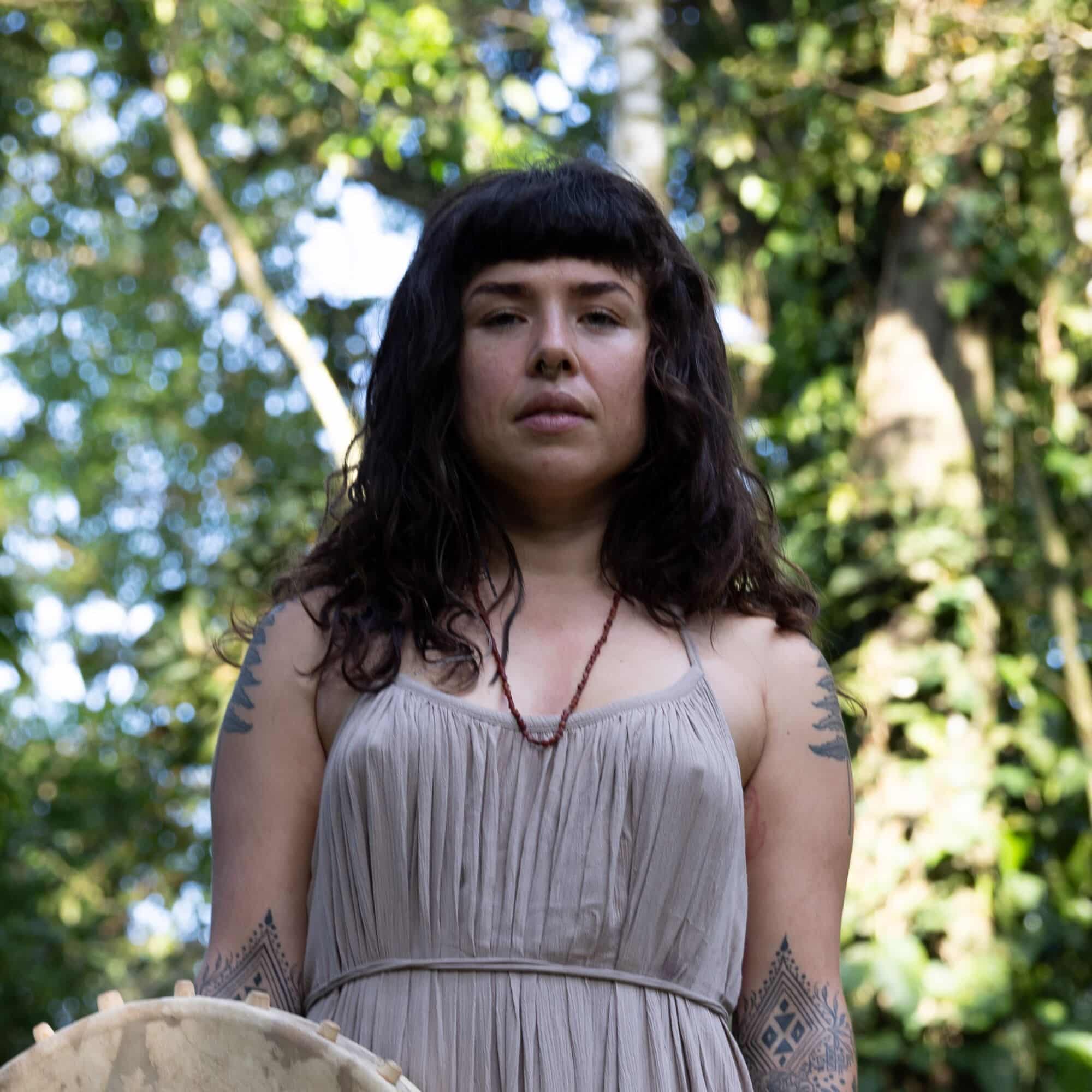 The body is our truth.
Our bodies are a map of the untold stories of those who have walk this life before us. This practice will invite you to become an authentic bridge between the internal an external worlds that co-create your reality. Ïara will guide you to align your awareness to what is alive within, allowing your body to the medium to express the hidden stories and beliefs that are store in the memory banks of your cells, through breath / sound / movement and touch. This is an invitation for you to allow this energy to flow through you, for you to be in the celebration of what is present right now.
Ïara Dé Dannan (CRI)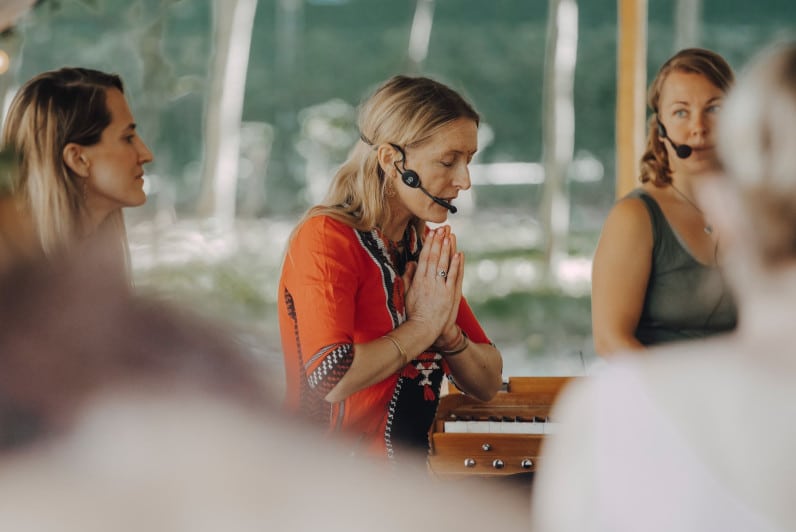 Satya Loka Yoga
A devotional and uplifting meditative Yoga Class that will help to reveal inner depth and the beauty of the spiritual heart. The Yoga class is weaved with poetry and stillness. This is a unique class facilitated by Radasi, bringing a culmination of 27 years of Yogic experience that will inspire your personal practice and teaching. I will be blessed if you leave feeling more connected to the truth of our pure essence.
Ra Lalita Dasi (ENG/GRC)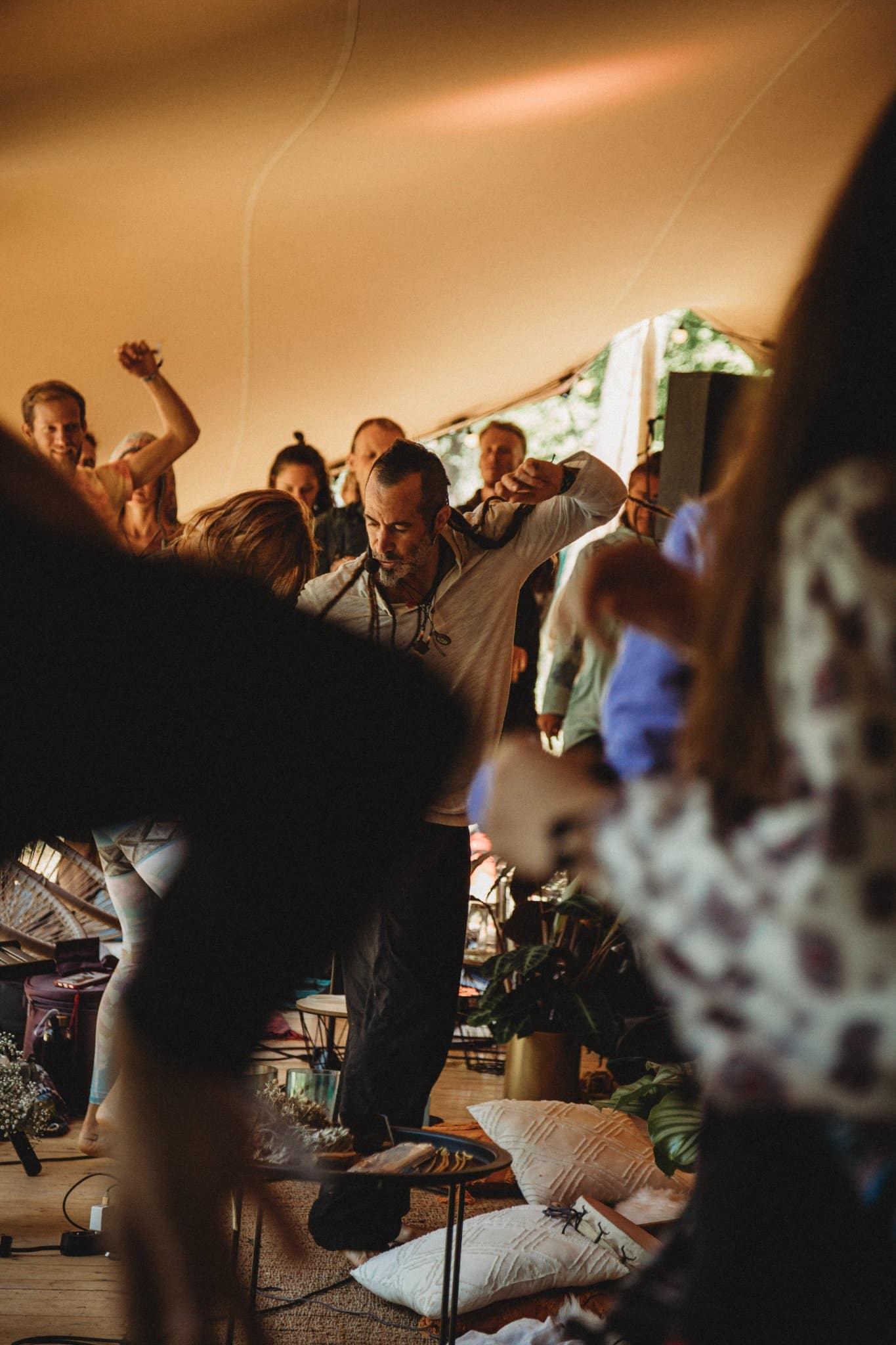 Chi-Flow
A Dance journey of energetic movements, combining Tai chi and Qigong, dance & breathing that brings the body into pure flow of Chi (life force energy). This workshop starts with stretches, joint flexing, opening chakras, into movements from martial arts and flow dance. Gentle yet stormy, graceful yet powerful. Intuitive and free flowing. The workshop aims at clearing energetic blocks and allow free-flow & self-expression, in a safe container. You can really tap into the universal energy field and feel Chi flow. Orpheus leads a very pure flow that connects you to your soul expression and lifts the group into higher vibration and Love frequency.
Orpheus B (ISR)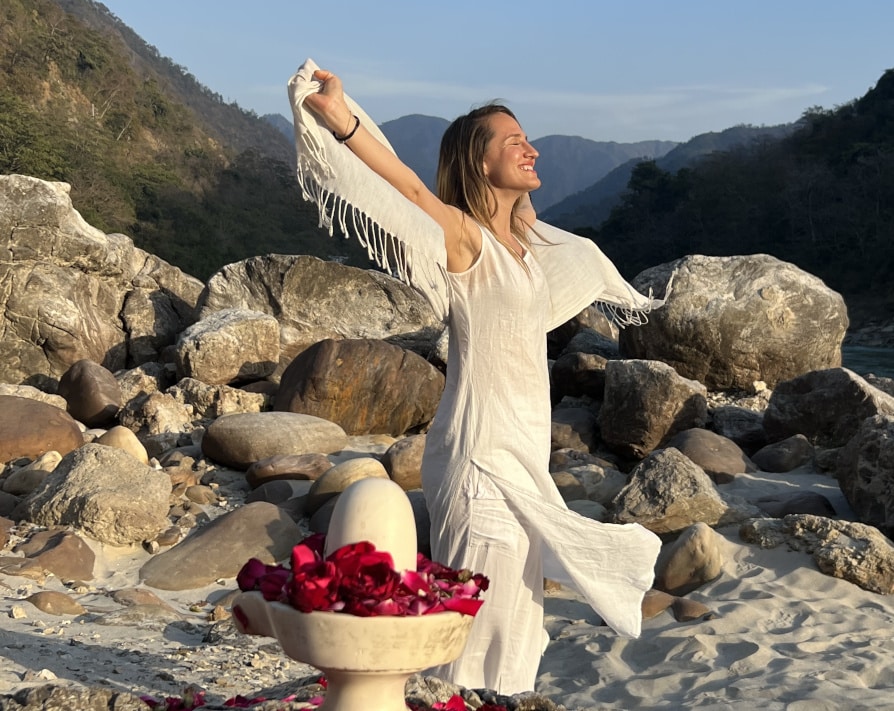 Awakening Your Inner Kali
This Tantra Hatha yoga class is an internal exploration connecting to the energy of the Tantric Wisdom Goddess Kali. Through asana, pranayama, meditation and mantra, you will be guided to experience the divine within. With an emphasis on the elements and the chakras, you can awaken to the force and flow that is Kali, feeling the duality of her fierceness and her love.
Charlotte Svendsen (USA)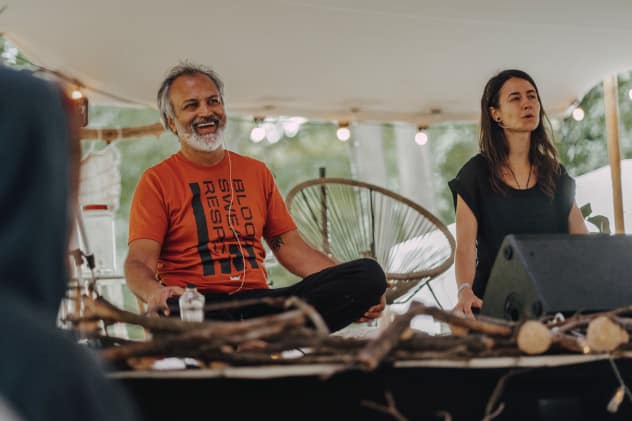 Kundalini Yoga: Your life can be Heaven - NOW
Religion teaches us from an early age that Heaven and Hell are to be experienced AFTER we die. In this workshop, we will understand that both Heaven as well as Hell are experienced in this life while we are alive. We can understand from this workshop what we must do to make sure that our life is one of beauty, bliss, peace and heaven. We learn that it is our choices that make Heaven a reality for us.
Bijay Anand (IND)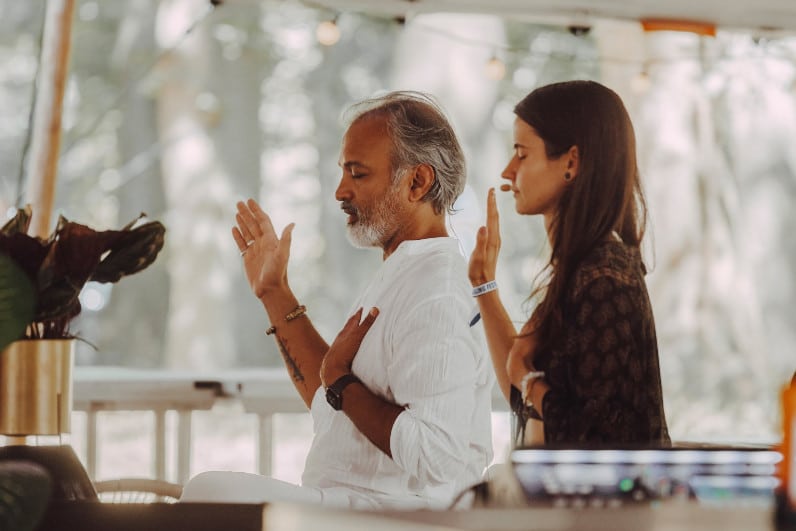 Kundalini Yoga: Opening of the Anahata Chakra
Finding Love, Happiness & Joy forever
Out of the 7-Chakras in our body, the Anahata Chakra rules the heart and when this Chakra is healthy and healed, it makes us connect with this world with love as the main principle. We not only feel loved all the time but we are immersed in the divine power of love. It is a beautiful life. In this workshop, we will learn how we can heal and open our Anahata Chakra and find love, peace and joy in our lives.
Bijay Anand (IND)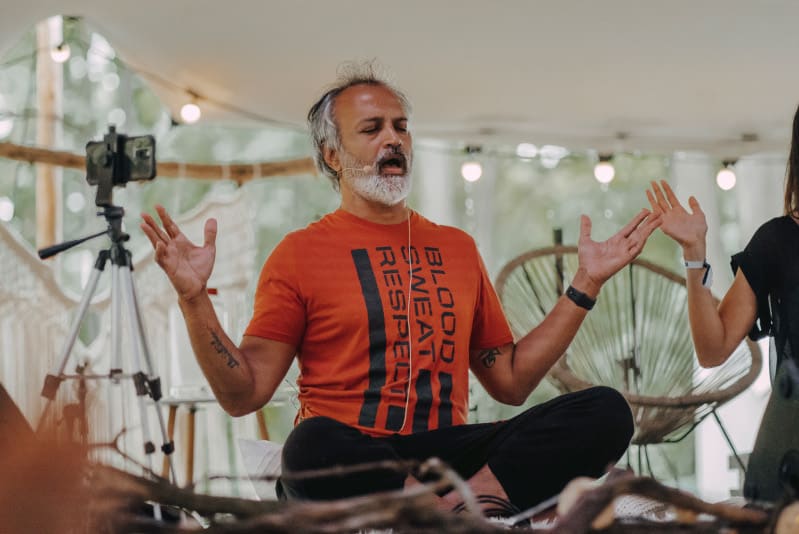 Kundalini Yoga: Limitless
Unlimited Joy - Unlimited Success - Unlimited Love
We live our entire lives within the chains and boundaries of limitations within our minds. We are caged within the darkness of our making. In this workshop, we learn how it is possible to live a life that has no limits. We learn to break our habits that keep us chained and in slavery to our negative patterns that destroy our relationships, success and lives. We learn to be LIMITLESS.
Bijay Anand (IND)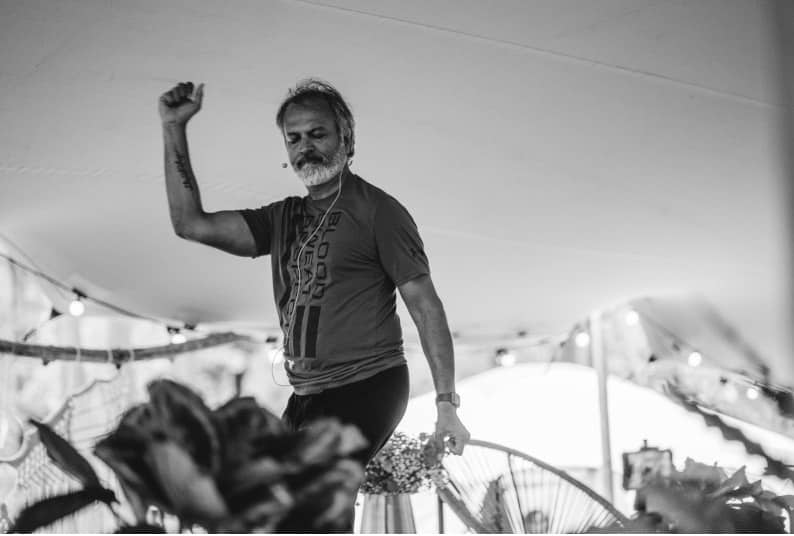 Kundalini Yoga: Life is a celebration
Celebrate everyday. Living in the moment
We are psychologically trained from early childhood that there is a pattern to life. As children we 'have to' study. As adults we 'have to' find a job and get married, have kids and then retire in our old age. In this wrong training we are never taught that every day of our lives is meant to be a celebration. We are meant to wake up with a smile and go to sleep with a smile. We HAVE TO celebrate. In this workshop, we will see how we can shift our attitude towards our life so that we welcome each day and live our life like a heaven in a beautiful dream.
Bijay Anand (IND)
Shadow Dancer
I have spent my life learning to unthread the pain and suffering of life's heartbreaks. The inner witch within has revealed herself to me and shown me her magic through music, movement, breath and release. I am learning each day how to transmute the challenge I carry for all that came before me, for myself, and for those I share the present and the foreseeable future with. Through creativity, artistic expression, shadow work and play I am finding my way back home to my essential self while simultaneously guiding others back to themselves as well. May we all find our centers as we learn to dance with our demons.
Our Echo (USA/MEX)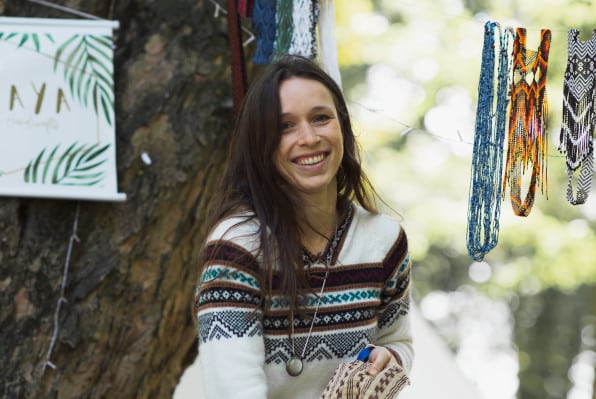 In Contact Dance
This experience opens a reflection on the power of transformations based on movement and dance. We will go through some warm-up exercices and awakening movements to make our bodies more active in a smooth and easy way. There will be exercies from Contact Improvisation, to make people more connected to their sensations, their relationships, the space and the time. The main purpose it to come to a sense of integrity and oneness with the self and the others around us, creating a space for sharing with joy.
Rebecca Junge (BR)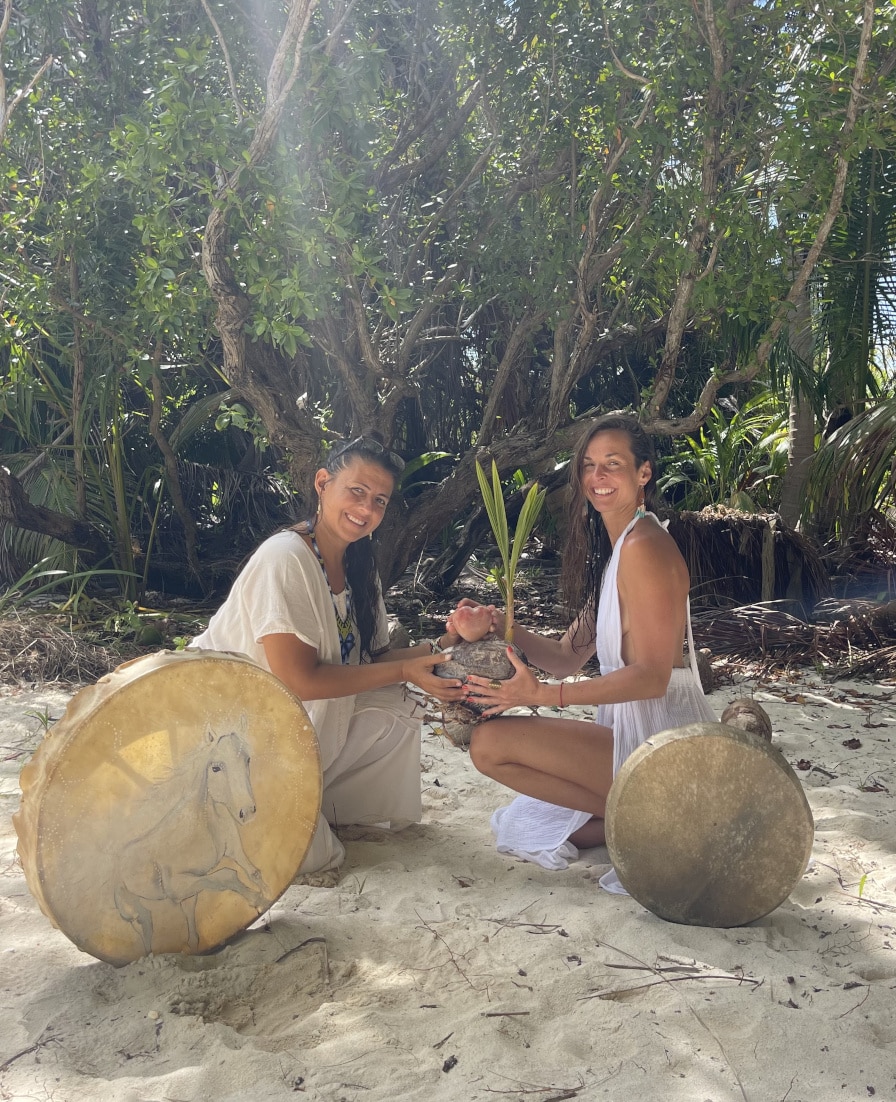 Ritual Vibration Yoga
Yoga class as a ritual or ceremony. The smell of palo santa and copal, the rhythm of our heart and the shamanic drum, the sounds of musical instruments that lead to the heart. The ritual yoga we will lead with our Mexican guide Mayté will connect us to our roots and the sacredness of ancient rituals.
Markéta Faustová (CZ) & Mayan Mystic (MEX)
Classical Yoga Nidra for Healing
Yoga Nidra is a deep healing technique that can transform somebody's ability to relax and connect within in just one session. It promotes deep healing that is beyond the mind and body, and the very least someone will simply feel more relaxed. Yorgos has been practicing this technique for over 30 years, he is a master of the practice. What is required is a Yoga may for each person to lie on and a blanket or shawl to keep warm.
Yorgos Mazarakis (GRC)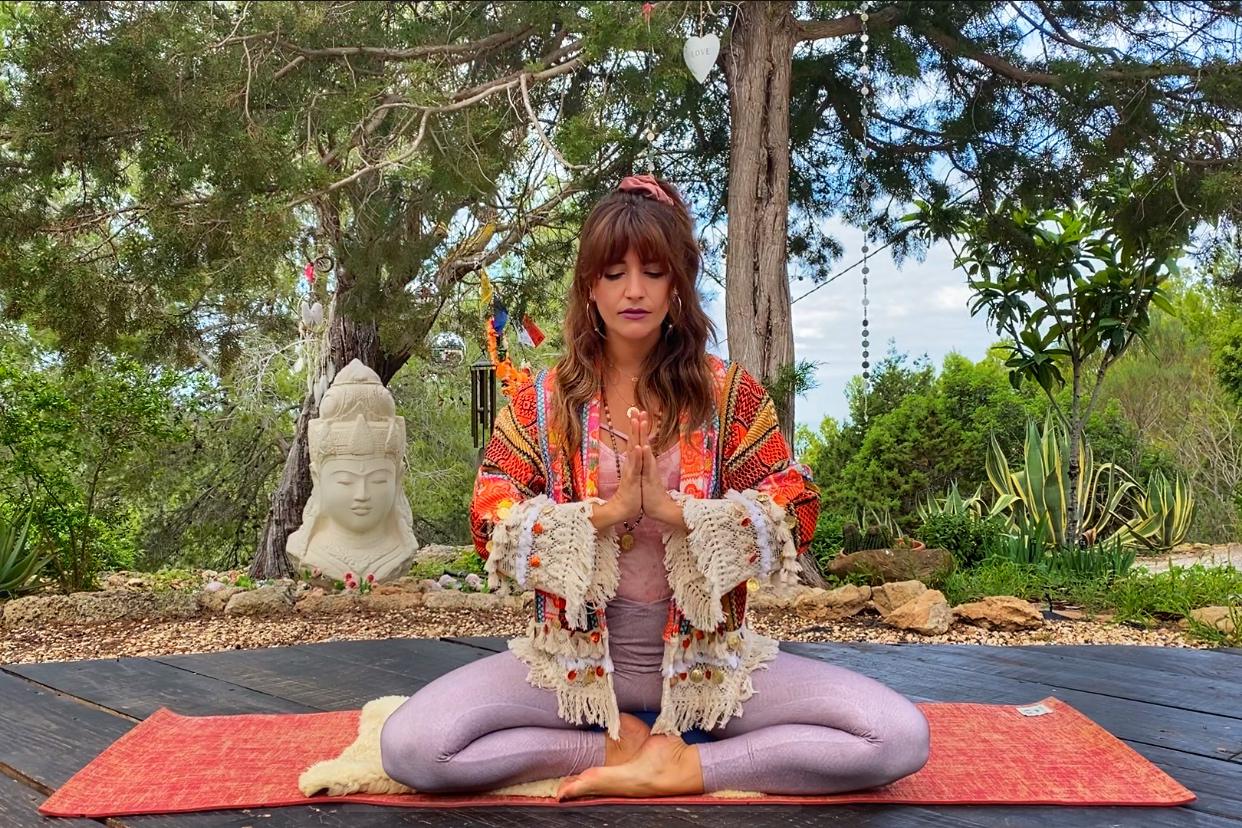 Bhakti Flow
Bhakti Yoga is the path of devotion and love. Anna's Bhakti Flow class is a concoction of a devotional ritual, chanting meditation, and Vinyasa-embodied flow with a touch of Kundalini influence. With this class, you are invited to come back in the heart so that the seeking is no longer outward but the journey becomes inward. Mantras, affirmations, and chants remind us to invoke grace and beauty in everything. In this class, you can expect devotional songs, sacred sounds, fluid movements, the healing power of shaking medicine, and some challenges to open your body and mind. You will be taken on a magical journey through breath, chants, movement, and sound.
Anna Flawsome (ITA)
Helping Each Other remotely: by Healing Intention Circles
More and more people are experiencing significant and severe emotional problems, including depression, anxiety, alcohol problems and addiction. This development has become a challenge for the young generation particularly. Up to 40% of young people now struggle emotionally, and more than 10% experience significant self-harming impulses. The existing healthcare systems' solutions are clearly insufficient and sometimes inappropriate. We must look for ways to help each other and ourselves; otherwise, there will never be sufficient relief. During the 20th century, extensive research in many areas has demonstrated that there is a dimension in which we all are deeply interconnected. We can take advantage of that interconectedness to benefit each other, and it is possible to achieve that even remotely, utilizing the power of group intention. We will briefly review the past accomplishments of remote healing and focus on recent successes utilizing Healing Intention Circles that people can set up for themselves. Observable benefit has been achieved repeatedly in one-third of recipients of such an approach. Unexpectedly, not only the recipients experience benefits but also the senders, the members of the Circles who provide the healing intention. There is an additional relief to helpers. We will review the experience from such activities.
MUDr. Paul Grof (CAN)
Songlines & The Planetary Grid / Conversations with the Artist Deya Dova
An informal conversational style session in which visionary music artist, Deya Dova shares her journey tracking the Earth energy lines singing & recording live in nature at over 44 ancient locations across the planet. An intimate window into the experience of this unique artist. Learn the science & origins of the Earth's energetic field; experiences of deep listening with the Earth all across the planet; wisdom sharing from the divine feminine. An open Q and A style conversation. Inspirational for evolving consciousness and deep re-connection with living breathing Earth, the Human Spirit & the Unified field.
Deya Dova (AUS)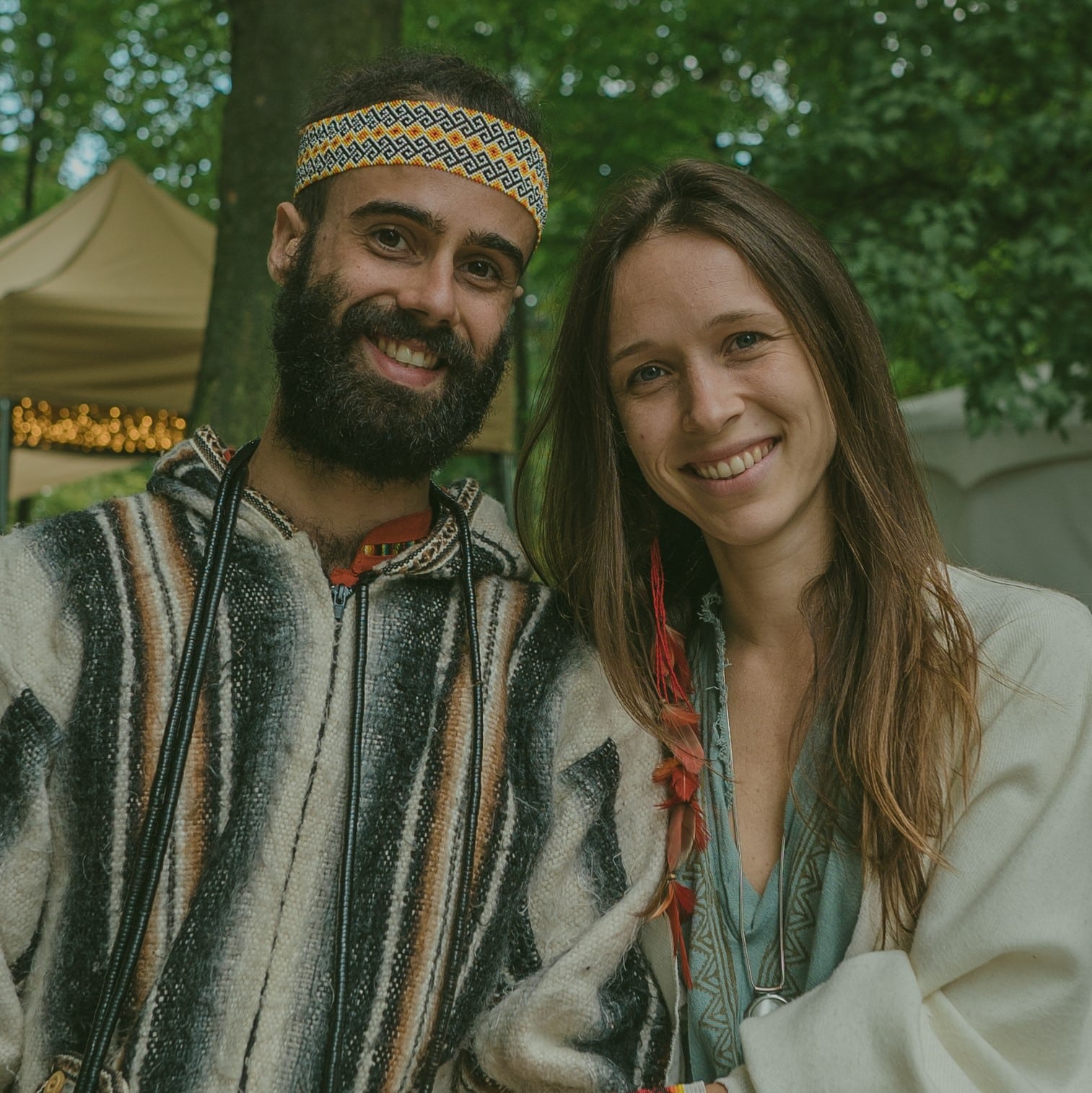 Healing Heritage from the Amazon
The main benefit is that people will aquire a perspective about the Amazonian Shamanism and how this knowledge can bring more balance and connection to nature and to the uses and misuses of sacred plant medicines in modern society. People will be able to hear about the point of view of someone who already had many experiences with traditions from the Amazon that use these plants for healing. We will also open up a space for questions.
Rebecca Junge and Matteus Andrade (BR)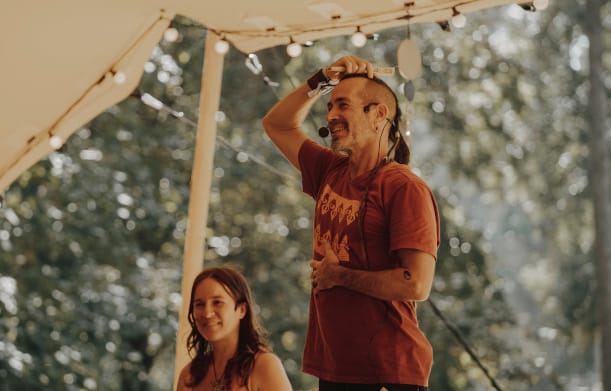 B The Way - Shamanic soul revolution
Orpheus B is a Master, Mentor and Medicine man, walking this path since 25 years. Orpheus has been working with tools from East to West, holding expertise in Acupuncture, Energy healing, Martial arts and Shamanism.
Orpheus B (ISR)
Introduction Tobacco circle Ayurveda - The Indian wisdom of health
Come experience a deep connection with one of the most important and sacred plants to the Shuar, and many of the other cultures of the Amazon rainforest. We will be sharing tabacco as the Shuar do, in it's liquid form and around a circle.
Erik Liepmann (USA/ESP)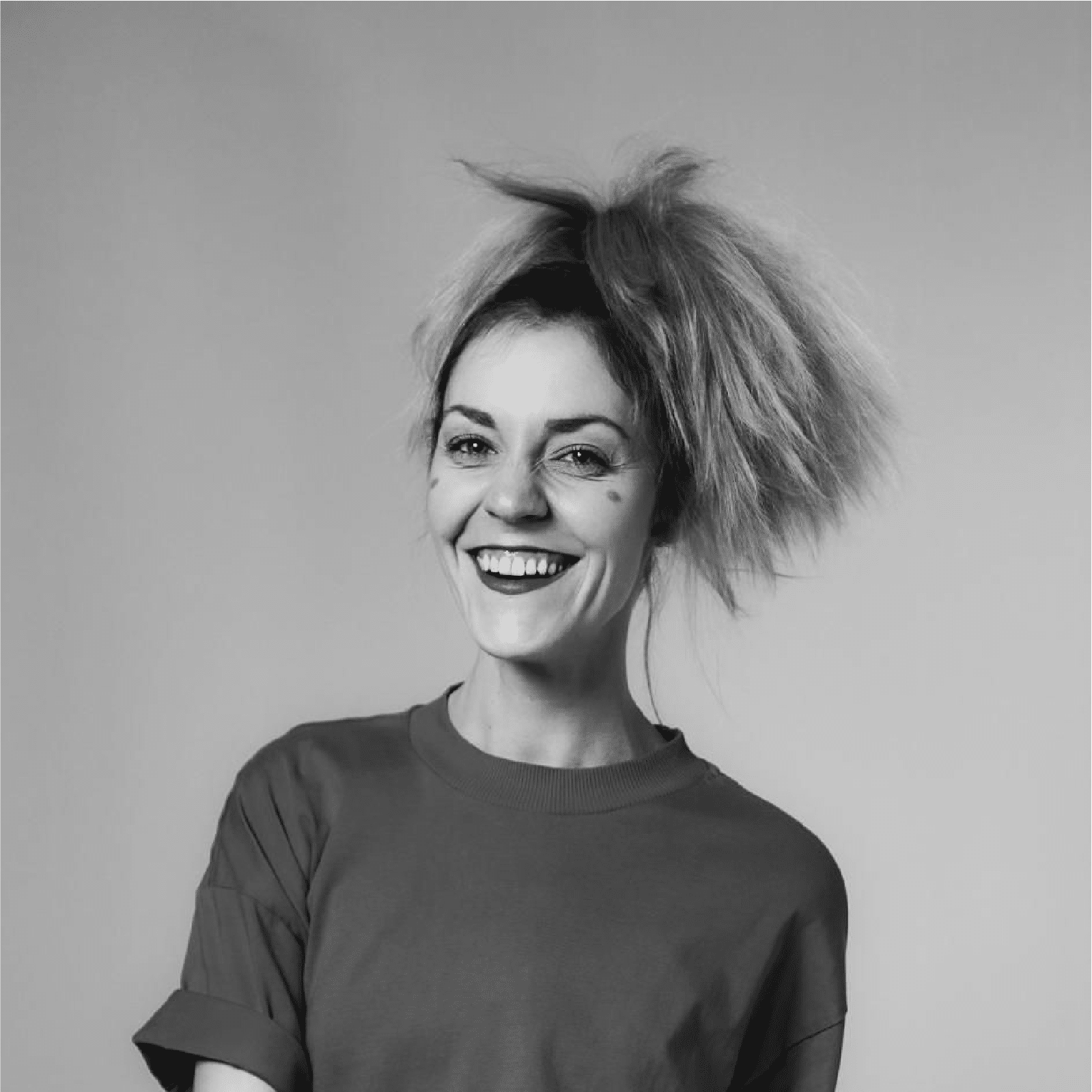 PlantBient
Immerse yourself in the music of plants and listen to invisible biological processes. PlantBient, a unique device that captures electromagnetic pulses from plants, bridges the gap between the organic and digital worlds.
Anna Bura (CZ)
The programme for children will be in Czech language. The individual programme can be found on the Czech page here.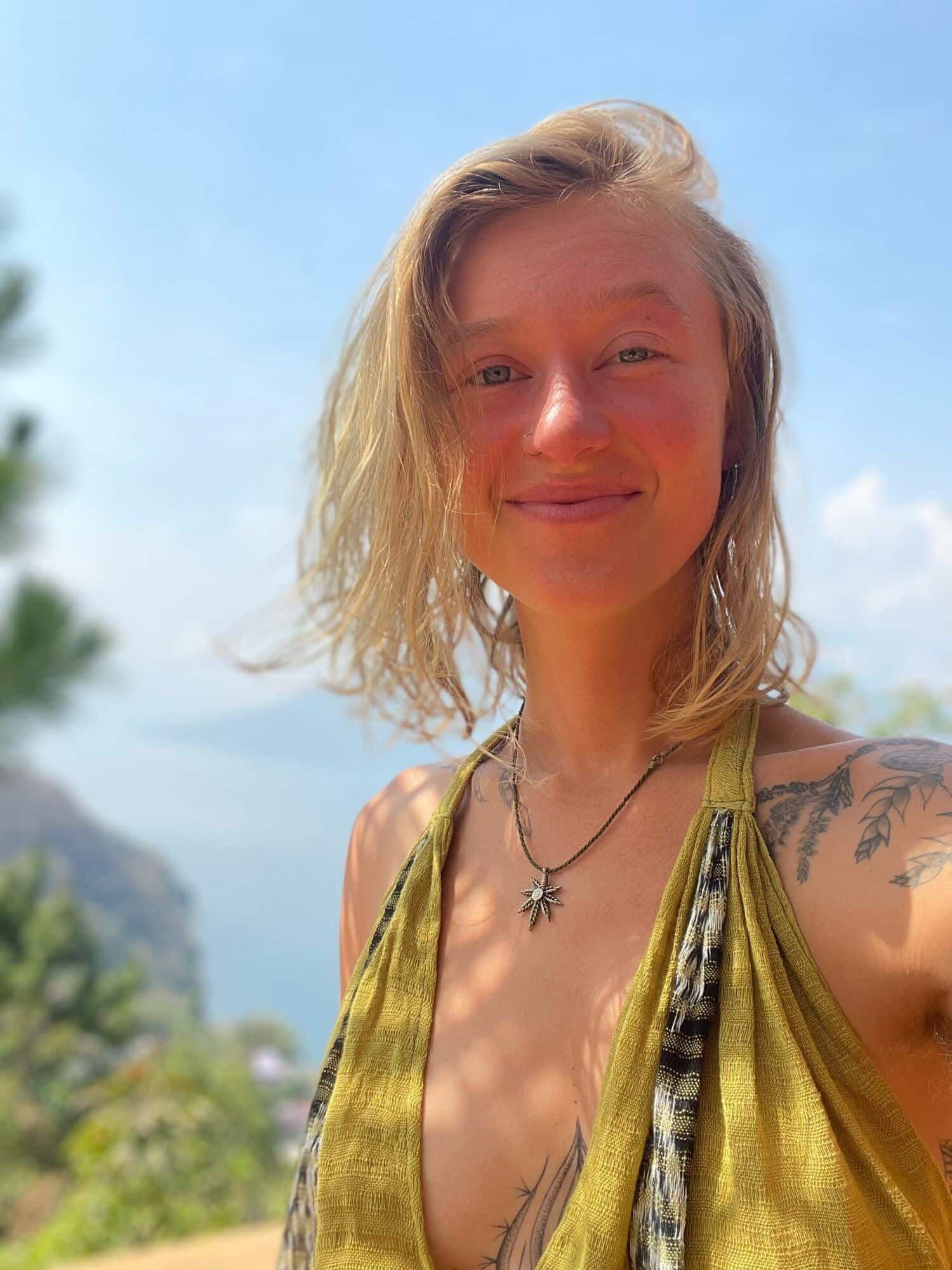 Integration Sanctuary
Come to the Integration Sanctuary; a safe and non-judgmental space to reflect and rest during this magical festival. Whether you've just gone through a journey with breathwork or sacred cacao, or had your mind blown at a brilliant lecture, the Sanctuary is there to support your integration process. When you make time to integrate the powerful experience of the Healing Festival, it becomes easier to embody and truly live the magic that is being shared. Give yourself permission to rest, reflect, connect, and co-regulate. Merryn will be present to offer you support throughout the entire week. Energetic cleanings, sound healing, and somatic support all available upon request.
Merryn Spence
This year Satya Loka is offering two Meditation Sadhana Temples, one for Vishnu and Lakshmi, and one as a Red Tent, for Women only. The meditation temples are offered using the ancient practices of Indian Traditional Tantra sadhana coming from Shivoham Tantra. 
The main tool we use for these meditation practices is Mantra.
At the start of the festival we will offer a talk on traditional tantric practices to explain the process. 
On the second day as part of the program for you to join, we will make a unique Yantra for Lakshmi and Vishnu that will anchor their energy in the meditation tent for 3 days, then on each day we offer a Fire Yagna for you to participate in.
In general the temple is a place that offers supported meditation three times a day,  along with other times for you to come and relax in silence, or to join in with devotional singing, Bhajan during Aarti.
In the Indian traditions, Vishnu is known as the preserving, nurturing force of the universe, and so, everything is sustained by him through the Shakti/energy of Lakshmi. 
Ma Lakshmi is the goddess of abundance and wellbeing.. These two forces are united, actively working in all aspects of life with one overall directive, which is the preservation of life, and the assertion of goodness.
To connect with Vishnu and Lakshmi brings a deeper quality of peacefulness, purity and connection to prosperity in the physical life and spiritual aspects too, and it is possible to continue the mantra after the festival so that the experience extends into your life.
Satya Loka Red Temple for Women
This year Satya Loka offers a women's space for meditation. 
This Yurt is specifically for women on their menstrual cycle, although all women are welcome. 
In Traditional Tantra it is known that women have a special powerful energy during times of menstruation, and are given different opportunities to work with that energy.
The Yurt will host a special Yantra that supports the energy of women particularly on their moon time, a Mantra can also be given for those interested to work with their own energy using this unique sadhana process from the Indian traditional Tantra of Shivoham Tantra. Each day there will also be an opportunity for women to take part in a special fire ceremony/Yagna using the same mantra given for meditation. 
The Yurt provides a comfortable space to meditate, and relax
and creates a direct link to the sadhana happening in the main meditation Yurt of Lakshmi and Vishnu.